Blog
Introducing the Candlefox Affiliate Program: Increasing Lead Generation for Education Providers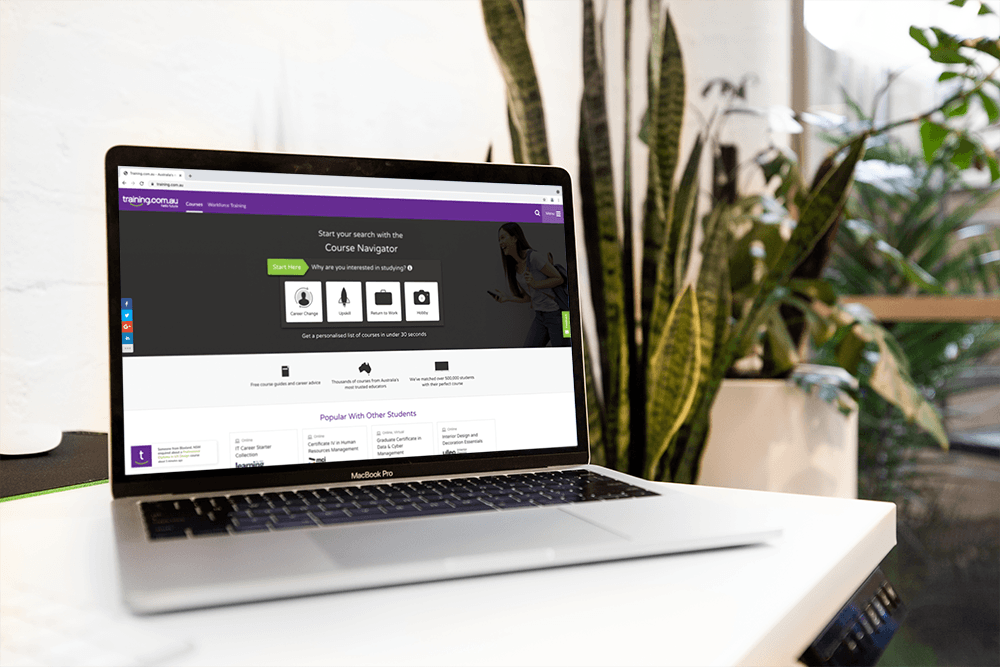 ---
2021 has been a year of innovation and growth at Candlefox.
We've launched new products and services, such as Workforce Training, our Course Navigator and Provider Dashboards. And this month, we're excited to announce our Affiliate Program!
Over the past few months, we've set our sights on expanding the Candlefox Affiliate Program. The growth of our affiliate channel will help us reach a wider audience, enabling us to provide a higher volume of quality student leads to our education partners.
Introducing our Affiliate Program
---
Our Affiliate Program strengthens the lead generation capabilities of our Education Marketplace. 
We partner with a selection of carefully curated partners to add depth to our existing marketing funnel and customer experience. Our partners help attract high-quality prospective students at all marketing funnel stages – including those just starting to investigate their options at the top of that funnel. 
These partners help increase the visibility of our Marketplace by driving targeted traffic to our subject pages or course listings. Student prospects then go on to submit enrolment enquiries.
Why we created the program
---
Over one million career changers, upskillers and individuals returning to work visit our Marketplace every month. But we know there are more prospective students out there and we're on a mission to connect with them.
Our affiliate partners are an extension of our core business. These affiliate relationships benefit all our clients, affiliates and students:
---
Education providers receive a higher volume of high-quality leads from our Marketplace.
Prospective students get greater access to new learning opportunities.
Affiliate partners receive a new source of revenue.
The quality of leads we deliver to our providers is the core focus of our Marketplace – and our Affiliate Program is no exception. We ensure all our affiliate partners are capable of supplying high-quality leads that education providers can easily convert into enrolments.
How it works
---
There are two critical components to our Affiliate Program: attracting the right partners and setting up performance campaigns.
---
1. Attracting prospective affiliate partners.
The first step in any partnership is attracting the right collaborator. We do this through multiple channels, including:
---
One-on-one outreach to targeted partners
Third-party affiliate platforms
Enquiries via the Candlefox website
We make sure we get to know each of our prospective partners well. We use a quality vetting process to ensure our affiliate partners can meet our expectations.
During this stage, we ensure our goals are well-aligned with their audience's and that they can deliver high-quality student leads to our education partners.
---
2. Setting up and tracking the campaign.
Once we've established a common goal, we work with our partners to develop and implement bespoke solutions. 
We support our affiliates with tools and assets that enable them to present our content in a way that looks and feels like theirs. These include:
---
Email marketing creatives
Banner advertisements
Trackable links
Course API
White-label course plug-ins
User experience is at the core of our program. We customise each solution depending on our partner's platform and audience. We want prospective students to seamlessly navigate our Marketplace without jumping through multiple hurdles. 
We use the Impact platform to monitor and report on all of our affiliate activity, which gives the affiliates a transparent and simple way to understand what is performing and what isn't.
How we plan to improve
---
We've experienced a multitude of successes already. However, in true Candlefox fashion, we aren't stopping here. 
Over the next year, we'll work on:
---
Growing our Affiliate Program through new partnerships.

We're always looking for new digital collaborators – retailers, news distributors, job boards and more.

Expanding our current 'white-label' service.

This is a recent addition to our Affiliate Program. Our white-label solution enables time-poor partners the opportunity to quickly and easily start listing our courses on their website. We maintain and update this content on behalf of our partners so they can focus on doing what they do best – driving quality traffic and leads to our Marketplace.
Our Affiliate Program represents an exciting opportunity for our business and education clients.
We look forward to sharing more good news about Candlefox products and services in the future. Sign up for our newsletter to get updates delivered to your inbox.