Blog
Optimise Your Post-enquiry Process for Success: 5 Best Practice Techniques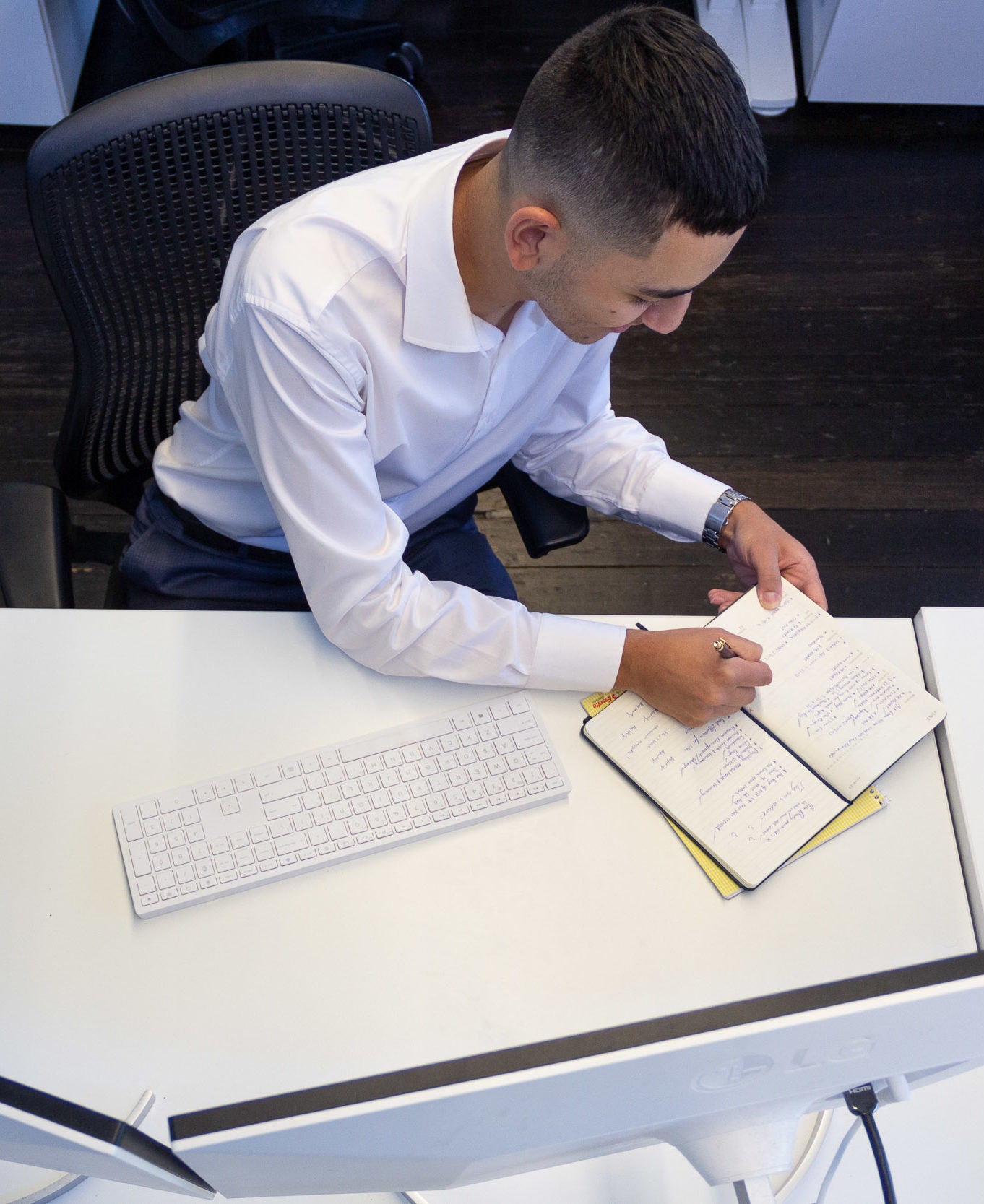 ---
Modern student recruitment is challenging, especially when handling hundreds – sometimes, thousands – of leads.
Implementing an effective post-enquiry process is the key to setting up student enrolment teams for success — without one, education providers risk losing prospective students to their competitors.
Here's how to get started.
What is the post-enquiry process?
---
Our data shows that education providers enrol 50% more students with a successful post-enquiry strategy.
A post-enquiry management strategy focuses on engaging student prospects through the enrolment funnel – from student enquiry to enrolment. The flow works by providing student prospects with the information they need, when they need it. By doing so, education providers build stronger engagement and reputation with students – significantly increasing their chances of enrolment.
How your sales team or course advisors nurture student leads ultimately determine your final return on marketing investment (ROMI).
Explore our five best practices for lead nurturing and pipeline management.
1. Improve your speed to response
---
Speed to response refers to how soon you contact a prospective student once they've submitted an enquiry. How quickly you do this significantly impacts the chances of enrolment – the faster the response, the higher the likelihood of enrolling the student.
Increase your chances of reaching prospective students by 50% by contacting them within 30 minutes of enquiry.
---
For best results, we recommend calling leads within five minutes of it being received. This is because:
---
Prospective students are more likely to be available to receive a call within five minutes of their enquiry.
Prospective students are actively thinking about studying at the point of enquiry. Their motivation to study is higher at this point than at any other given time.
Immediate contact reduces the likelihood of prospective students enrolling with your competitors. Today's students typically 'shop around' with multiple providers at once. By contacting them quickly, you keep your lead's attention and interest focused on your brand.
If contacting a lead within five minutes isn't realistic for your team, contact your leads within two hours.
For harder-to-reach leads, we suggest making at least five call attempts within the first 72 hours to increase your chances of a response.
2. Nurture your leads
---
Not every student will be ready to enrol straight away, so it's important to develop nurture strategies to funnel leads through the enrolment journey. 
Every course advisor will tell you that lead nurturing doesn't happen overnight. You need to re-engage with your leads as they progress through their decision-making process. Work with your marketing and sales team to develop tailored communication strategies to help get prospective students across the line.
Here are some tips for developing a comprehensive communication strategy:
---
Front-load your contact strategy.

Our data shows 75% of students enrol within the first five interactions. Take advantage of their increased urgency and motivation to study by investing more effort and resourcing into contacting leads during that first week.

Distribute relevant information quickly.

Help prospective students progress through their decision-making journey by providing them with tailored information exactly when needed. Carefully consider the main goal and call-to-action for each piece of information.

Build multiple touchpoints.

Use varied channels to promote engagement – don't rely on one medium and one interaction. Expand your communication strategy to include SMS, email marketing and phone calls.

Automate where possible.

Utilise marketing automation software to reduce your time spent on sending emails, so you can focus on making calls that matter.
3. Manage your lead pipeline
---
Understanding how to prioritise the lead pipeline is essential to every sales team. Strong pipeline management ensures every student is given adequate nurture time.
We recommend:
---
Concentrating your efforts on the most sales-ready, high-value leads.

Review your sales activities to identify which leads are the most engaged and which are the most motivated – these will be your most sales-ready leads.

Prioritising your leads by enquiry date and time (newest to oldest) if the above segment has been exhausted.

Speed to response hugely impacts lead performance so prioritise contacting new leads. Students are twice more likely to enrol with a competitor if no contact has been made after 24 hours.

Lastly, de-prioritise any dead leads.

A dead lead is a prospective student that clearly states they're not interested; can't be contacted after multiple attempts via phone and email; or unwilling to consider the next stage of the enrolment pipeline despite countless interactions. Learn how to identify these dead leads quickly so you can prioritise your time and effort on leads that will convert.
4. Have the right conversations
---
Perfecting conversations takes time, effort and experience. Some students convert easily, but the majority will need to really connect with your course advisors before considering enrolment. 
A skilled conversationalist engages with student prospects by asking the right questions and steering the conversation. Your course advisors must identify students' needs and goals and articulate how your course can help achieve them.
We recommend:
---
Investing in skills training for your course advisors. It's important they have enough coaching and guidance to have impactful conversations with students.
Building a dedicated team of professionals who are passionate about your brand and connect with your value proposition.
5. Define your workflow process
---
Prepare your sales team for success by establishing a workflow process using a customer relationship management (CRM) tool. 
One of the most challenging aspects of enrolment is keeping track of where prospective students sit within the decision-making journey. 
This is where a CRM tool is critical. It is a single data repository where you can capture contact information, track interactions and segment leads for automated marketing. 
Having a strong CRM system in place provides you with a holistic overview of all your prospective students – enabling you to assign, manage and nurture leads from interested to engaged and enrolled. 
Before developing your workflow process, there are some key considerations:
---
Invest in CRM software.

Student enrolment funnels are labour-intensive. Without a strong CRM system, course advisors will pour time and effort into manual follow-up phone calls and personalised communications.

Don't overload your course advisors with leads.

Ensure you allocate an appropriate lead volume to each team member. Each advisor should have enough time to run the end-to-end contact strategy. A good course advisor shouldn't be engaging with more than 20 enquiries per day (based on a typical 8-hour shift).

Determine which hours you receive your leads.

It's equally important to identify which days you receive your peak lead volume. According to our data, 67% of enquiries are received between Monday and Thursday, and 39.8% are received between 10am and 4pm.

Strategically coordinate your course advisor's schedules.

Ensure you have the right number of course advisors available to speak to all incoming leads. It's important that you don't have your entire team working in the morning if only 5% of your leads arrive at this time. We suggest having your course advisory team operate between 10am and 8pm.

Hire more resources if you need.

If you find your course advisors are being overloaded with enquiries and don't have enough time to run the entire contact strategy, you need to recruit for more talent.
A post-enquiry strategy helps providers better convert student leads into enrolment, achieving a stronger return on marketing investment (ROMI).