Blog
COVID-19 and Student Sentiment in 2020 – A Handbook for Education Providers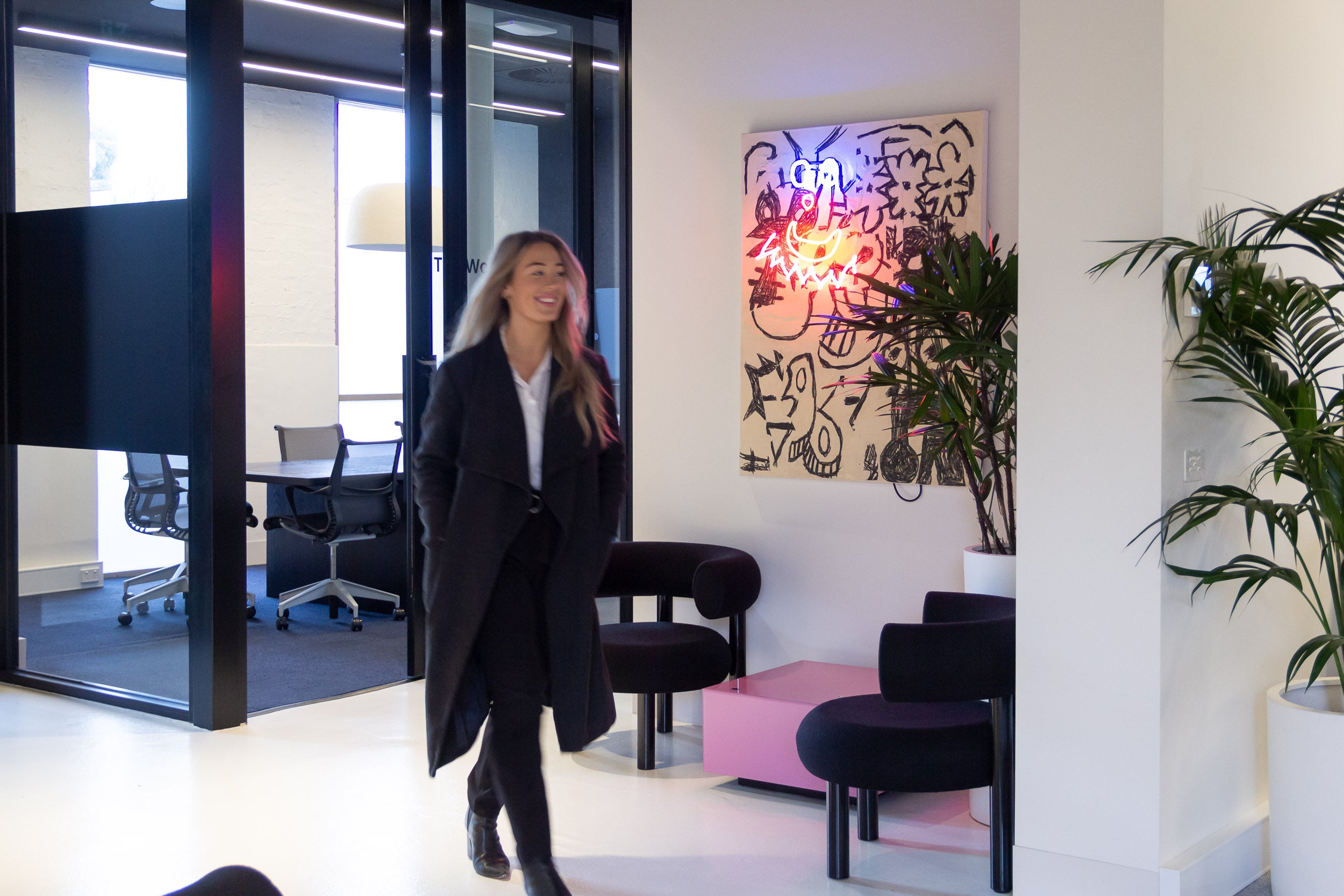 ---
The COVID-19 pandemic and subsequent restrictions caused widespread economic disruption and volatility.
These impacts – mass job losses, heightened financial stress, travel restrictions and more – have placed an enormous strain on Australians, resulting in turbulent student attitudes and behaviours in 2020.
Explore our findings from our 2020 Student Sentiment Index.
Key takeaways from our 2020 Student Sentiment Index
---
---
---
On average, women had lower motivation and urgency to study than men.

Despite an initial spike at the start of the pandemic, young peoples' urgency, motivation and confidence dropped significantly in the latter half of the year.

There has been a national increase in students' sensitivity to education and training funding initiatives.
Explore our 2020 publications
---
Each year, we publish a series of articles that unpack our Student Sentiment Index in more depth. These articles delve into each sub-index, providing a greater scope of insights for stakeholders.
---
How the pandemic changed the education industry
---
The Australian tertiary education sector generates $30 billion of export income and over 4 million enrolments in any given year.
The COVID-19 outbreak brought unprecedented challenges for our nation's third-largest export industry. Education institutions faced disruptions, such as:
---
Local and international border restrictions
Closures of campuses
Migration to online learning
The pandemic-induced restrictions and lockdowns significantly impacted the volume of domestic and international student enrolments in 2020. 
PWC estimates the 2020 loss of international student income is as high as $4 billion, with additional indirect economic impacts to tourism and consumer spending. Universities alone are predicted to lose $16 billion in revenue by 2023 due to the pandemic. 
Finding solutions to the challenges our education sectors now face is front of mind. Our governments recognise the integral role of education in reviving our economy. In 2020, the Federal Government invested in several initiatives to bolster our domestic education and training sector capabilities. 
It is expected our governments will continue to prioritise workforce education and training in the years to come – the extension to the JobTrainer and free TAFE schemes in 2021 affirming this.
How are students feeling?
---
The pandemic caused student sentiment to waver. Prospective students displayed more unstable attitudes and behaviours towards commencing study in 2020 than any other year. 
The Australian Bureau of Statistics reported 112,000 fewer students enrolled in tertiary education in May 2020 than the previous year. 
Historical student enrolment and sentiment trends are no longer representative of the current state of our sector. External factors like job losses and heightened financial stress triggered a shift in prospective students. They no longer perceive and react to study opportunities in the same way.
At Candlefox, we love data. Understanding student sentiment and how it translates to enrolment rates are a fundamental part of what we do.  
As the pandemic unfolded, we wanted to gain a deeper understanding of how it was impacting specific student segments and whether it influenced their degree of optimism or enthusiasm to study. 
We collected Australian students' attitudes and behaviours through our Student Sentiment Index. This index explored prospective students':
---
Dependency on government education grants and initiatives
Urgency to commence study
Motivation to enrol and continue studying throughout the pandemic
Confidence in the teaching capabilities of our education providers
The data from our four-indices – Sensitivity to Funding, Urgency, Motivation and Confidence – enabled us to critically analyse and report on how COVID-19 uniquely impacted the mindsets, attitudes and behaviours of students in 2020.
How stakeholders can use and apply our Student Sentiment insights?
---
The Student Sentiment is highly valuable to all operating in the education industry. Our data unpacked how prospective students – regardless of age, gender and location – reacted to the COVID-19 pandemic and how it changed their enrolment attitudes and behaviours. 
Our Index will continue to deliver benefits for a range of education stakeholders, including policy developers, industry and research bodies. These insights provide stakeholders with credible, real time insights into the health of our sector, useful for identifying areas of concern or improvement.
---
Recommendations for education providers
The Index provides the most value and opportunity for education institutions in Australia. Here are several actionable recommendations for providers:
---
Promote government-funded programs.

The Federal Government has extended national funding initiatives such as JobTrainer, free TAFE and the Boosting Apprenticeship Commencements scheme.

Our Index has indicated that prospective students are in higher financial stress and therefore more reliant on funding to pursue study in the months or years to come.

There is an opportunity for providers to take advantage of these funding schemes and market government-assisted courses more heavily to prospective students – generating more student interest and boosting enrolments.

Encourage more women to return to study.

Women have had arguably a worse year than males, with a significant drop in enrolment numbers. Providers can tailor their marketing and sales strategy to encourage more women to enrol in a course or program in 2021 to help diversify our workforce and ensure equal gender representation in workplaces.

Strategies can include making government funding more accessible to women, removing the stigma around male-dominated programs and increasing engagement through student experience.

Create meaningful student experiences, even online.

There's no doubt the student learning experience plays an integral role in education retention rates. It can single-handedly determine whether a student continues their program through to graduation.

As education campuses open and traditional classes resume, many institutions are offering a blended mode of learning. Regardless of whether providers offer traditional or e-learning, it's essential to continue to provide resources and initiatives to encourage and support students during their education journey.