Blog
Young People, COVID-19 and its Toll on Study – Unpacking Student Sentiment in 2020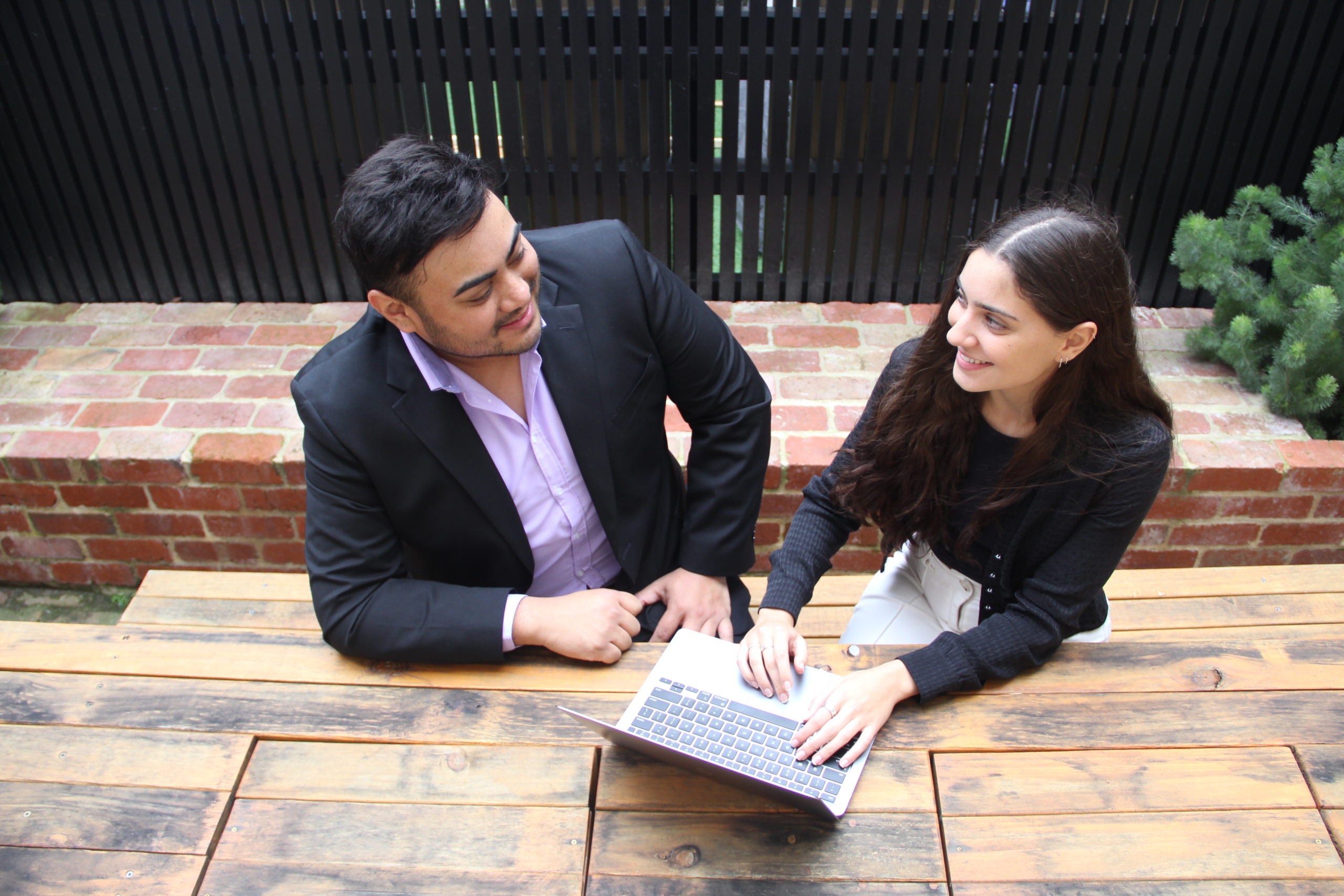 ---
The global pandemic has taken a heavy toll on people from all walks of life – particularly young people between 18 and 24.
These individuals faced a unique set of challenges in 2020. Mass job losses, travel restrictions, and heightened mental health concerns are just some of the difficulties affecting young Australians' educational and career goals.
We've unpacked both our owned data and credible sources to better understand this global crisis and how it has prompted higher urgency to study amongst younger people but lower confidence in our education sector.
Measuring the impact of COVID-19 on young people
---
Instead of exciting milestones like travelling the world and pursuing higher education, young Australians faced obstacles like mass job losses, travel restrictions, and declining health. The impact of 2020 has left a mark on young people, spurring unpredictable enrolment behaviours. 
Our Student Sentiment Index measured the attitudes and behaviours of prospective students in 2020. We discovered that younger individuals:
---
Had higher sensitivity to funding than any other age group.
Showed the biggest spike in urgency at the start of the pandemic.
Showed an initial spike in their confidence towards study, but significantly decreased throughout 2020.
Demonstrated lower motivation to commence study.
Young people had higher sensitivity to funding than other age groups
---
With this increased financial difficulty in 2020, young people – those between the ages of 18 and 35 – have become much more sensitive to funding. This means they are more likely to rely on government assistance or other funding schemes in order to commence or return to study.
This trend is best captured by our Student Sensitivity to Funding Index, where these individuals displayed a higher average of reliance on funding schemes than any other age bracket (figure 1). 
---
The struggles of stagnant wages and high living costs have only accelerated in the wake of the pandemic. Australia entered the COVID-19 pandemic with a youth unemployment rate of 11.6% in December 2019. While strategies have been put in place to minimise widespread economic impacts, this rate rose to 15.8% in July 2020. 
Young people are more heavily represented in highly affected sectors like hospitality, retail, tourism and the arts, and also more likely to hold casual work and lack paid leave. Almost one in three (28%) workers aged 18 to 24 lost their jobs between March and April of 2020. Even after eased lockdown measures, the employment rate of young Australians still lingered at 60%. 
With such enormous job losses come financial stress. Statistics show 63% of young people who lost their job due to the pandemic reported higher levels of financial stress. 57% Gen Z reported that they were living from paycheck to paycheck between March and June of 2020. 
This financial stress saw many young people withdraw money from their superannuation — 61% of early superannuation withdrawals were by individuals aged between 20 and 30.
Young people held the highest urgency at the beginning of the pandemic
---
---
COVID-19 forced young people to pivot their short-term plans – severe travel restrictions and lockdowns causing mass cancellations of gap years and working holidays. These waylaid plans forced young people to turn to study, spurring a higher urgency to commence study in March (figure 2). 
Young Australians ranked travel as being more important to them than study and work. This, paired with the national jobs shortage, meant thousands of young people had to seek new goals or pathways. For many, the answer was education. 
In New South Wales alone, 14,669 high school leavers applied to start university in 2021 compared to just 7,824 at that time last year. 
This was reflected in the Student Urgency Index, with people aged 18 to 24 demonstrating the biggest spike in urgency at the start of the pandemic as they sought new pathways.
Young people showed an initial spike in confidence in March followed by a sharp decline in April
---
In Australia, students generally commence their tertiary studies in late February and early March. In any 'normal' year, it is expected that these individuals would feel a greater degree of confidence and hope during this time. 
However, this trend was not repeated in 2020. Young Australians displayed an initial burst of confidence in March, but this quickly declined when they began to feel the full impact of the pandemic.
---
We were able to validate this trend by comparing 2019 and 2020 data from our Student Confidence Index. As seen in figure 3, young Australians initially displayed high confidence in February 2020, this rapidly declined in March (figure 3).
Following the closures of campuses, tertiary institutions were forced to pivot to online learning. This rapid transition caused student confidence and hopes to plummet drastically. The pivot to online learning was not well received amongst learners, with only 78% of Gen Z students feeling confident about the use of online learning in universities. 
Up to 50% of university students as a whole reported having a negative online learning experience, citing lack of engagement, isolation from peers, and technology issues as some of the top reasons why. 
This lack of confidence also carried through into young people's future plans. Half of the individuals in this cohort felt that the pandemic negatively affected their confidence in achieving future goals. The most common reasons for feeling this way included concerns about job insecurity (21%) and study-related concerns (23%). 
This lack of confidence isn't without good reason — experts say young people will suffer from a phenomenon called scarring, which can affect motivation, skills, connections and their climb up the jobs ladder.
Motivation among young people rose in March and dropped significantly in April
---
The Motivation Index indicated that young people held higher motivation and enthusiasm to study in March 2020 compared to 2019. However despite this initial spike at the start of the pandemic, motivation among young people to commence study dropped significantly afterwards (figure 4).
---
Two-thirds of young people reported that COVID-19 had negatively impacted their education and training. The effects of this can be seen in the enrolment behaviour of young people – enrolments for 20 to 24 year olds dropped by 66,100 in 2020 compared to 2019, indicating low motivation and high uncertainty. 
This lack of motivation can be attributed to two key factors:
---
1. Poor online learning experience
With the rapid implementation of online learning across schools and universities, many students were left feeling dissatisfied and unmotivated. 41% of students complained about technology issues, 34% felt there was a lack of academic interaction, and 29% experienced a lack of engagement.
---
2. Mental health struggles
With so many things happening in a young person's life, remaining motivated to study can be a challenge. Almost three-quarters of young people reported that their mental health had worsened since the outbreak of COVID-19, while more than half said they felt less optimistic about the future. Young people were also worried about their futures, with their top concerns being job prospects (21%), education 23%), general mental wellbeing (15%) and delayed plans (17%).
The COVID-19 pandemic has greatly affected young people's goals, plans and behaviours towards study. This can be reflected in their greater sensitivity to funding, greater urgency, lower confidence, and lower motivation towards study.
This is set to have long-lasting ramifications, with thousands of young Australians trying to navigate uncharted territory.
This article is the latest addition to our 2020 Student Sentiment Index series. To keep up to date with the latest insights, subscribe to our newsletter.