Blog
Education Technology and Learning Trends to Look Out for in 2022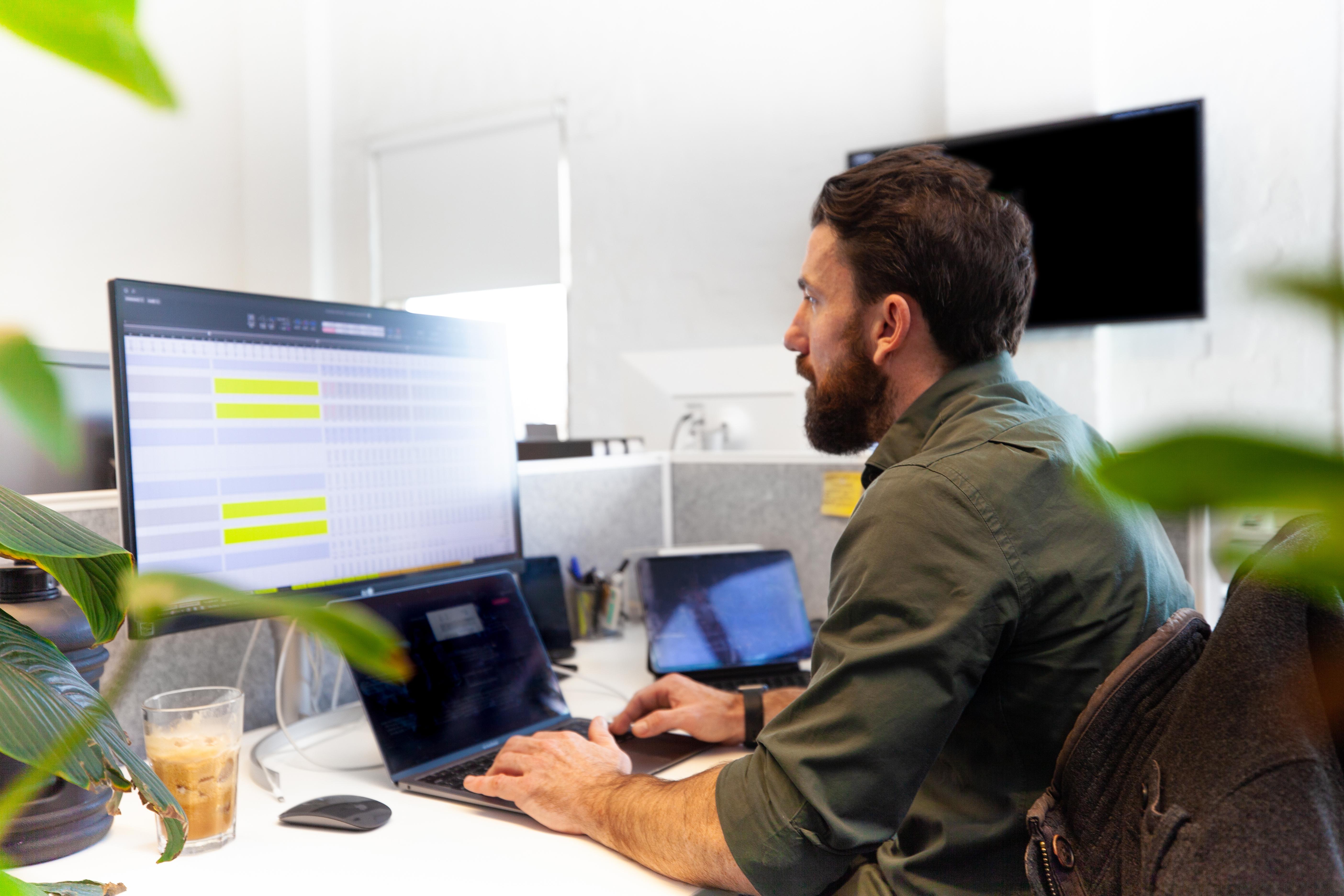 ---
With another year of disruption and plenty of uncertainty still on the horizon, there are many lingering questions about the state of education in Australia – what it will look like this year and in the near future, how it will be delivered and how it will impact learners and educators.
In 2020, we saw education providers turn to EdTech (education technology) tools and solutions to support students and teachers alike. 
But what other trends might be emerging? Why do they matter? And how can providers implement them?
Soft skills training isn't going anywhere
---
Human-centric skills are the interpersonal attributes that underpin workplace collaboration and communication, self-management and career development – all of which will be critical amongst emerging AI and automation technologies. 
According to the World Economic Forum, some of the most important soft skills include analytical thinking, innovation, complex problem-solving, creativity and active learning. The pandemic has also heightened employers' awareness and demand for workers who hold these soft skills. 
While academic institutions have traditionally focused on equipping learners with the specialised industry knowledge and skills required for their desired careers, many forget the importance of soft skills training. The disruption to on-campus and face-to-face learning heightened this challenge for educators.
To equip learners with both skill sets, educators must prioritise training to help learners nurture and grow these skill areas. In fact, those that encourage the development of these skills will have a competitive advantage over other institutions. Their students have demonstrated a higher ability to find work, bolstering their students' employability and success rates.
Online, offline… or both?
---
The explosive growth of technology means that a variety of media and learning-support tools now exist. Students are able to receive high-quality education and training from practically anywhere in the world.
While many thought that online learning was an interim solution for the pandemic, the truth is: it's here to stay. 
Education providers have spent enormous amounts of money on education technology – learning management systems, educational apps, student wellbeing and support tools, and much more. 
Blended learning models are looking likely to be the face of education moving forward. A recent study by Deloitte has found that students, particularly in higher education, enjoy both fully online and hybrid learning.
While online learning may not be for everyone, there are students who excel with it. Offering a mixture of in-person and online lessons is an opportunity to capture the majority of the student cohort. 
The Hon Alan Tudge MP says: "There are opportunities for institutions and Australia to build out a broader set of delivery options, and reach a massive market… with greater use of online delivery or hybrid learning models at different price offerings."
For providers looking to implement online or hybrid learning offerings, here are four solutions to invest in this year:
---
Collaboration and peer-to-peer engagement tools
Virtual lectures and tutorials
Lecture recordings and transcriptions
Work-based learning and industry experiences delivered digitally
Personalised learning for every student
---
Students, like consumers, now expect a customised digital experience. Personalised learning caters to the unique needs of students and leverages customised learning to better suit each student's strengths, skills and interest. 
The most common types of personalised learning are mostly seen in flexible, online learning, such as micro-credentials, MOOCs (massive online open courses) and short courses. 
The appeal of personalised learning is that they are pace-driven or student-driven, meaning students have more control of what they learn and how they learn. Content is customised to meet their availability, delivery method and learning environment. 
The rise of AI and virtual reality will also enable a new level of personalised learning. Technologies like these enable educators to identify individual learner journeys and provide specific content that best nurtures and develops the learner's full potential. 
Here are three strategies to implement this year:
---
Establish learner profiles and keep updated records on each student's strengths, needs, motivations and goals.
Develop tailored learning paths with the learner. Enable them to map a path that best responds and adapts to their progress, challenges and goals.
Leverage EdTech to create flexible learning environments such as hybrid or remote learning.
Student wellbeing matters, now more than ever
---
Learners have had a rough go the past few years – from first year university students who started their higher education journey at home to TAFE apprentices who have struggled with securing traineeships. 
Our 2021 Student Sentiment Index found that all learners have experienced some decline in urgency, motivation and confidence. Lockdowns have led to social isolation, heightened anxiety and mental health issues – all of which have possibly left students behind in their studies or feeling overwhelmed. These are all critical concerns that need to be addressed sooner rather than later.
As we move into 2022, there needs to be more focus on understanding learner needs, and offering them support and tools that can accelerate their learning. 
As a first step, educators can:
---
Develop, implement and evaluate individual learning plans including establishing regular touchpoints with learners to monitor progress.
Create a health and wellbeing toolkit and provide access to support programs.
Offer flexible payments and funding support to ease the financial burdens of study.
Improve the online or hybrid learning experience, including troubleshooting technology issues, improving student-to-teacher interactions and providing opportunities for peer-to-peer engagement.
Modern technology and education trends are transforming how we teach and learn.
The past few years have been packed with innovation – micro-credentials, gamification and online learning to name a few – and like others, we are eagerly watching to see what trends and technologies emerge next.