Blog
Candlefox Marketplace: A Comprehensive List of Services for Providers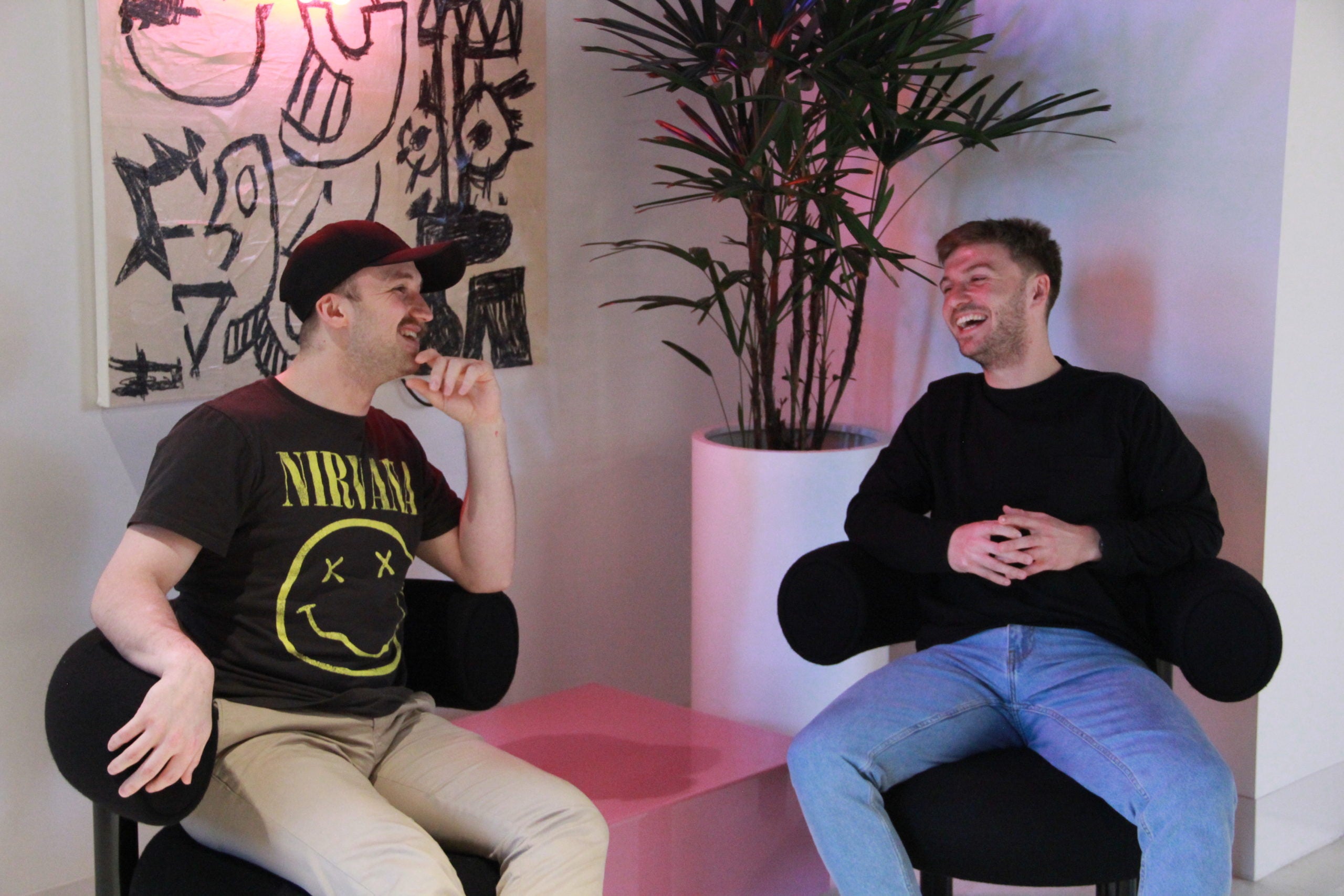 ---
At Candlefox, we're committed to building the best possible experience for both our providers and students. We're constantly looking for the best ways to optimise our websites and create a better experience for prospective students.
Over the past year, we've launched new customisable solutions on the Candlefox Education Marketplace. Our cutting-edge products and services help hundreds of providers amplify their brand and support students in their individual learning journeys.
What this means for providers
---
---
---
At Candlefox, we understand the importance of engaging with student prospects from enquiry to enrolment. That's why we've built the Candlefox Marketplace. 
Our Marketplace helps education providers build a truly student-centric marketing strategy. Our Marketplace solutions help providers make their brand more discoverable and increase engagement with prospective students. 
As of 2021, we now offer the following custom solutions on our Marketplace:
---
Brand Boost
---
---
Brand awareness is a critical component in educating prospective students and driving them down the marketing funnel. 
Our Brand Boost solutions help providers stand out from the crowd and generate more leads. Providers who have used this service have seen their brand engagement increase by 100%.
Our Brand Boost solution works two-fold:
---
A sponsored homepage logo placement to increase brand exposure to prospective students. These strategic placements help providers get in front of their competitors and showcase their brand more prominently.
---
A Premium or Elite 'Provider Profile Page' gives our partners the ability to create a more personalised experience and a better home for their brand. Provider Profiles are now fully customisable with rich media and student testimonial placements.
---
Email Marketing and Newsletter Features
---
---
Our Email Marketing and Newsletter Features service enable providers to land in prospective students' inboxes and build valuable brand affinity.
With this solution, providers can either distribute their own branded email to our student database or be featured in our monthly Marketplace newsletters. Both provide an excellent opportunity to offer discounts to prospective students, further encouraging conversions and enrolments.
---
Featured Homepage Placements
---
---
Bypass the course comparison stage of the student journey by showcasing a stand-out course before students even reach the subject landing pages.
Providers can ensure prospective students see their brand and courses first when they land on the homepage with our Featured Homepage Placement.
Providers who have a Featured Homepage Placement have seen their featured course attract up to 20 times more course views and up to five times as many leads.
---
Mystery Shop
---
Providers looking to get the best possible return on marketing investment from our leads understand that a robust post-enquiry contact strategy is key. 
Our Mystery Shop service helps providers optimise their post-enquiry process by improving their sales team performance.
Our Enrolment Services Team assesses the performance of a provider's sales team. We then provide two call recordings and an insights report documenting suggested areas for improvement.
---
Phone Leads
---
Phone leads provide a seamless way for providers to instantly connect with students over the phone or engage with students who may not want to submit a course enquiry.
With Phone Leads, high-intent students can now call providers directly from course listings on our Marketplace.
Once a student has reviewed a course listing, they can choose to use the 'Call Now' button to speak directly with the course provider – all without needing to submit an enquiry form. 
We understand that not every student who visits our Marketplace is ready to pick up the phone, but we know the importance of making direct contact accessible to those who are. We've found that prospective students who use the 'Call Now' button are two to three times more likely to enrol in their course of choice.
---
Post-enquiry Personalisation
---
When it comes to the student experience, the post-enquiry process is vital to enrolment success. Providers with a comprehensive post-enquiry nurture journey increase their enrolment rate by 100%.
Our Post-enquiry Personalisation services have been built with both our providers and prospective students in mind. With this solution, providers can reinforce their brand by:
---
Customising their post-enquiry message on our Marketplace with written and video content.
Personalising the post-enquiry 'Thank You' email and SMS.
With these unique personalisation solutions, providers can further engage with prospective students, keeping their brand front of mind.
---
Sponsored Content
---
---
Our Marketplace blogs (otherwise known as 'Student Hubs') attract hundreds of thousands of prospective students per month. Our Student Hub is one of the first touch points on our Marketplace and assists students through their decision-making process by providing a wealth of resources and content.
Sponsored Advertorials on our 'Student Hub' give our providers the opportunity to reach students who are already exploring educational resources, industry advice and everything else in between. 
Providers can collaborate with our in-house content team to create rich and engaging content that captures the attention of students. With this service, providers can:
---
Improve their brand awareness and reputation by demonstrating their subject matter expertise.
Promote their courses outside of our course listing pages, with the option to add direct links back to their course listings.
---
SMS Campaigns
---
SMS is a highly effective form of marketing communication, making it an ideal way to engage and attract prospective students. 
With SMS Campaigns, providers can leverage our student database to drive traffic to their course listings, generating more brand awareness. Our SMS Campaigns also offer providers a fantastic opportunity to offer limited-time deals and discounts to counteract price sensitivity.
---
Subject Spotlight
---
---
In January 2021, we worked with Learning People to implement the 'Subject Spotlight' solution on CoursesOnline. This solution increased their 'share of voice' on our Marketplace by 120%.
---
A 'Featured Provider' sponsorship that gives providers exclusive access to an 'above-the-fold' placement on our high-traffic subject landing pages.
A 'Top Spot' placement that guarantees them the 'Top Result' ranking on the subject landing page, putting their course at the forefront of student minds.
We've made it easier for providers to promote their courses and feature their brand with our Subject Spotlight solution. It works in two parts:
---
Boosting brand visibility and improving brand recall.
Building subject-level ownership and credibility.
Increasing brand impressions, course views and share of voice.
Funneling student prospects to a list of the provider's available courses.
Our partners who have taken advantage of the Subject Spotlight solution have seen their share of voice increase by 20%, as well as an uplift in student enquiries.
---
How Learning People Increased Share of Voice on the Candlefox Marketplace by 120%
In January 2021, we worked with Learning People to implement the 'Subject Spotlight' solution on CoursesOnline. This solution increased their 'share of voice' on our Marketplace by 120%.

How Ducere Achieved a 198.87% Increase in Lead Volume with the 'Subject Spotlight' Solution
Before the Subject Spotlight solution, Ducere was searching for a way to boost lead volumes and brand exposure during COVID-19. Since May 2020, Ducere has seen an impressive uplift in brand presence and student enquiries.
Video Placements
---
---
Video is one of the most captivating forms of content. That's why we've created Video Placements on our course listing pages to help our providers showcase their courses in a different light.
Providers can use video content to:
---
Instantly capture students' attention.
Highlight their key selling points in a visual way.
Incorporate social proof, such as student testimonials, to better convert student prospects.
We've found that students on our Marketplace who watch videos on course listing pages are two to three times more likely to enquire about a course.
Since embedding owned video content into their course listings in July 2020, St John Ambulance Victoria found that students who watched their videos were three times more likely to submit an enquiry.
These solutions are just some of the course marketing and lead generation services we have on offer for our providers on our Marketplace. We are always innovating new solutions to support our partners in their digital marketing efforts.
Want to learn more or enquire about a custom-built solution just for you? Get in touch with our team today!