Blog
The Sales and Marketing Basics: How Do You Shape Up?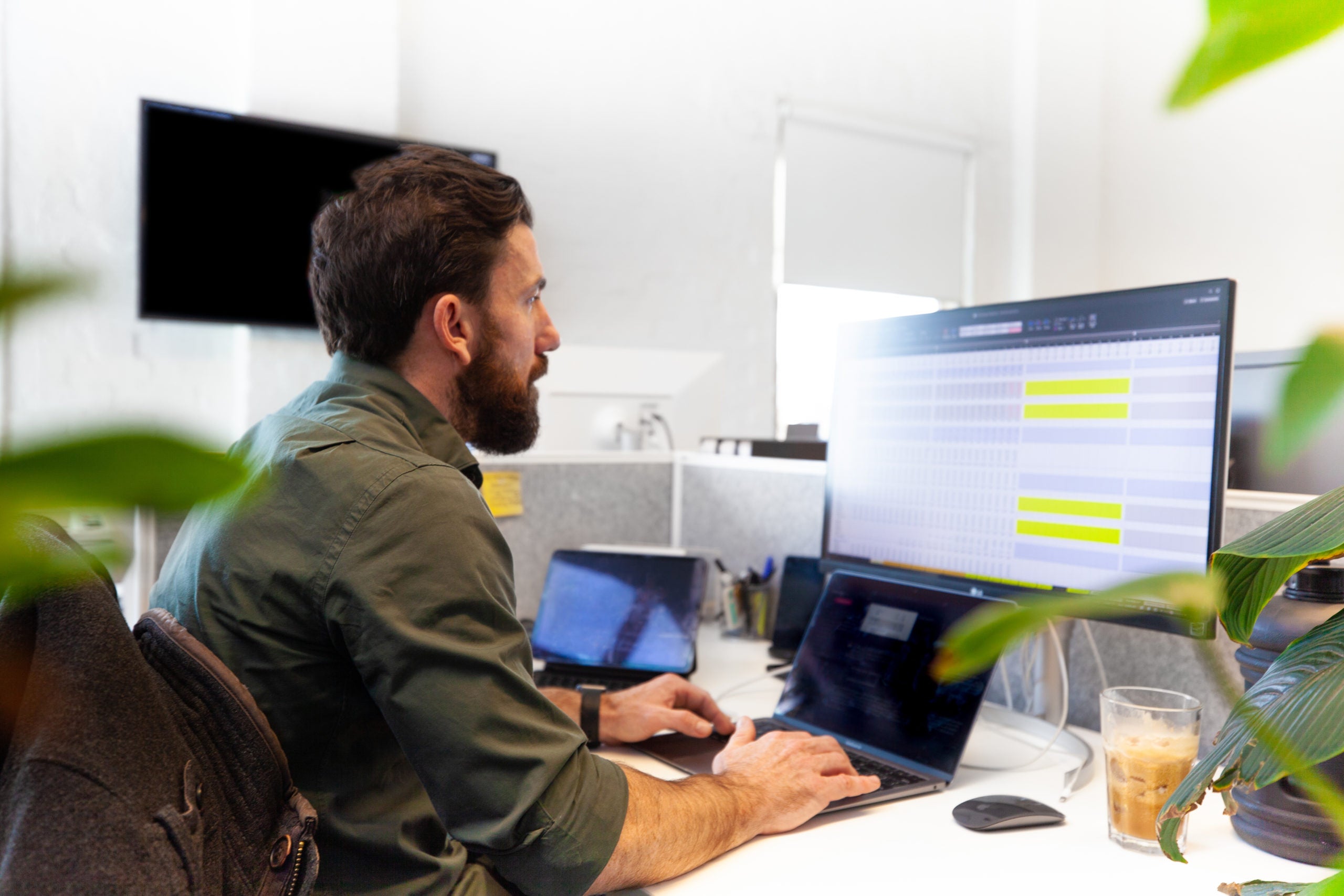 ---
As an education marketer, you may already be familiar with the challenges of creating an effective sales and marketing strategy. Without one, your efforts are spent in vain.
When it comes to sales and marketing, you need to be able to relate to your student prospects and encourage them along the student acquisition funnel.

How do you demonstrate the value of your courses? How do you convince these students to choose your institution over others? 
To help you answer these questions, we've created a step-by-step guide to help you nail sales and marketing.
What is a sales and marketing strategy?
---
Your sales and marketing strategy details how you will orchestrate your efforts and how it will shape your company's success and future. It is your plan for targeting, engaging, converting and tracking student prospects. 
A sales and marketing strategy also aligns the various departments within your company – ensuring you all share the same goals and vision.
---
How to develop your sales and marketing plan – a step-by-step guide
---
Sales and marketing can be daunting – after all, your institution is relying on them to drive revenue and growth. 
A strong sales and marketing strategy will help you generate and convert more student leads, helping you hit your targets and exceed expectations.
Let's unpack the core elements of an effective sales and marketing plan:
1. Set a shared vision.
---
Your sales and marketing teams should be working as a cohesive unit throughout the student journey – from acquiring and nurturing leads, to closing them and driving student success. A collaborative approach provides students with a seamless end-to-end education experience, increasing their likelihood of enrolling and studying their program through to completion. 
To do this, you need to ensure your sales and marketing teams are heading in the same direction. This can be as simple as:
---
Aligning on business objectives.
Sharing the same core customer.
Agreeing on the lead qualification and handoff process.
Coordinating a shared budget if required.
If you have a combined marketing and sales department, consider separating them. Your marketing team should build and execute your student acquisition strategy, while your sales or student enrolment team will convert leads into students. 
Avoid having a team that has their attention divided across all areas of student acquisition and enrolment. Instead, create two distinct teams to distinguish and execute each function with success.
2. Define your target personas.
---
Once your sales and marketing teams share a singular vision and goal, it's time to research and establish your ideal student. Aligning around a common target audience enables you to better attract, engage and convert prospective students. 
In the simplest terms, your ideal student is your target audience. Start by thinking about:
---
Which student segments are most likely to enquire and enrol in one of your courses
Sharing the same core customer.
What character traits or behaviours might they exhibit that will help you 'sell' your brand
Conduct research on your target audience and critically assess their behaviours, motivations and pain points.
Use this information to create tailored personas. The personas should be reflective of real people and therefore identify the needs, pain points and learning pathways of your students. 
Once you've defined your personas, it's time to map their journey with your brand. To understand when and how best to engage with your personas, identify the potential interactions or touchpoints you may have with student prospects and create tailored marketing content to help them progress through the decision-making process.
3. Build your brand.
---
As an education provider, educating students is the most important part of the student journey – it's what education institutions do best.
That said, it's important that prospective students understand who you are before they embark on their education, and what your institute stands for.
Your brand is your identity – it's what people will remember. Make your brand more impressionable to prospective students by establishing your key brand differentiators. Think about what makes you unique and why students should choose you. Document and share your brand value proposition and ensure you communicate this across all your sales and marketing channels. 
Your brand voice also plays a crucial role in defining who you are – so use it to distinguish yourself in the market. Consider the tone of voice you will use, and how it will appeal to prospective students. 
4. Establish your online presence.
---
It's not just tech-savvy millennials who expect you to have a solid online presence anymore. In today's environment, it's more important than ever to build a robust online brand. 
Your online content and interactions will influence students' opinions about your brand. Encourage positive sentiment by building a digital-friendly brand where students can easily access your course information, submit an enquiry and enrol online. 
Here are some helpful tips for building your online presence:
---
Optimise your website and make it mobile responsive.

User experience is key – clunky website design and information architecture can dissuade prospective students from submitting an enquiry. Optimise your website experience to encourage a larger volume of students to browse your courses and submit enquiries.

Implement an effective SEO strategy.

Make your brand more discoverable to a larger volume of students on search engines, such as Google.

Use varied digital channels to engage with prospective students and provide customer service.

Reach a larger percentage of the student market by activating and remaining active on platforms, such as Facebook, Instagram and Twitter.
5. Develop a digital marketing strategy.
---
A digital marketing strategy is key to attracting and nurturing leads. 
Your digital marketing strategy should detail what you're setting out to achieve, what your key performance indicators are and what your cost per student acquisition is. 
Your strategy should include:
---
The inbound and outbound channels you plan on using
The campaigns you are launching
A content plan including key messages and call-to-actions
---
When developing your digital marketing strategy, also think about the following:
---
Diversifying your channels.

Don't rely on just Adwords and Facebook as the only paid marketing channels you use to attract students. Think about email, content marketing and retargeting technology to drive your student acquisition strategy.

Using marketing automation to reduce your time spent on manual tasks.

Develop segmented emails to move prospective students from the awareness to the consideration stage.

Utilising data analysis to understand how prospective students reach and engage with your brand.

Use tools such as Google Analytics to track user behaviour and shape your content and messaging accordingly to different user groups.

Being agile and responsive.

Don't be afraid to change your digital strategy and messaging. Seasonality and marketplace trends will impact how prospective students respond to the market – and your marketing efforts.
6. Prepare your sales plan.
---
Marketing is step one in the nurture funnel. Once your marketing team has generated student enquiries, it's up to your sales or student enrolment team to convert them. 
Maximise your enrolments by optimising your team's post-enquiry management. A successful contact strategy enables you to:
---
Improve your speed to response.
Nurture your leads.
Manage your lead pipeline effectively.
Have the right conversations with students.
Resource your sales team efficiently.
Enrol more students.
7. Execute, test and review.
---
Developing a sales and marketing strategy is one thing – executing and testing is another. 
Consistently review your sales and marketing activities. Schedule regular sales and marketing meetings to discuss plans, performance to date and brainstorm opportunities to improve. 
For a true understanding of your marketing performance, ensure you use metrics beyond conversion rates. ROMI (or Return on Marketing Investment) is a better measure of how your marketing campaigns or channels are performing – the better the ROMI, the stronger your sales and marketing plan is.
Download our Sales and Marketing Handbook to save and access these insights anytime.
---