Blog
Be Unique in the Market: Attract Students with Your Brand Voice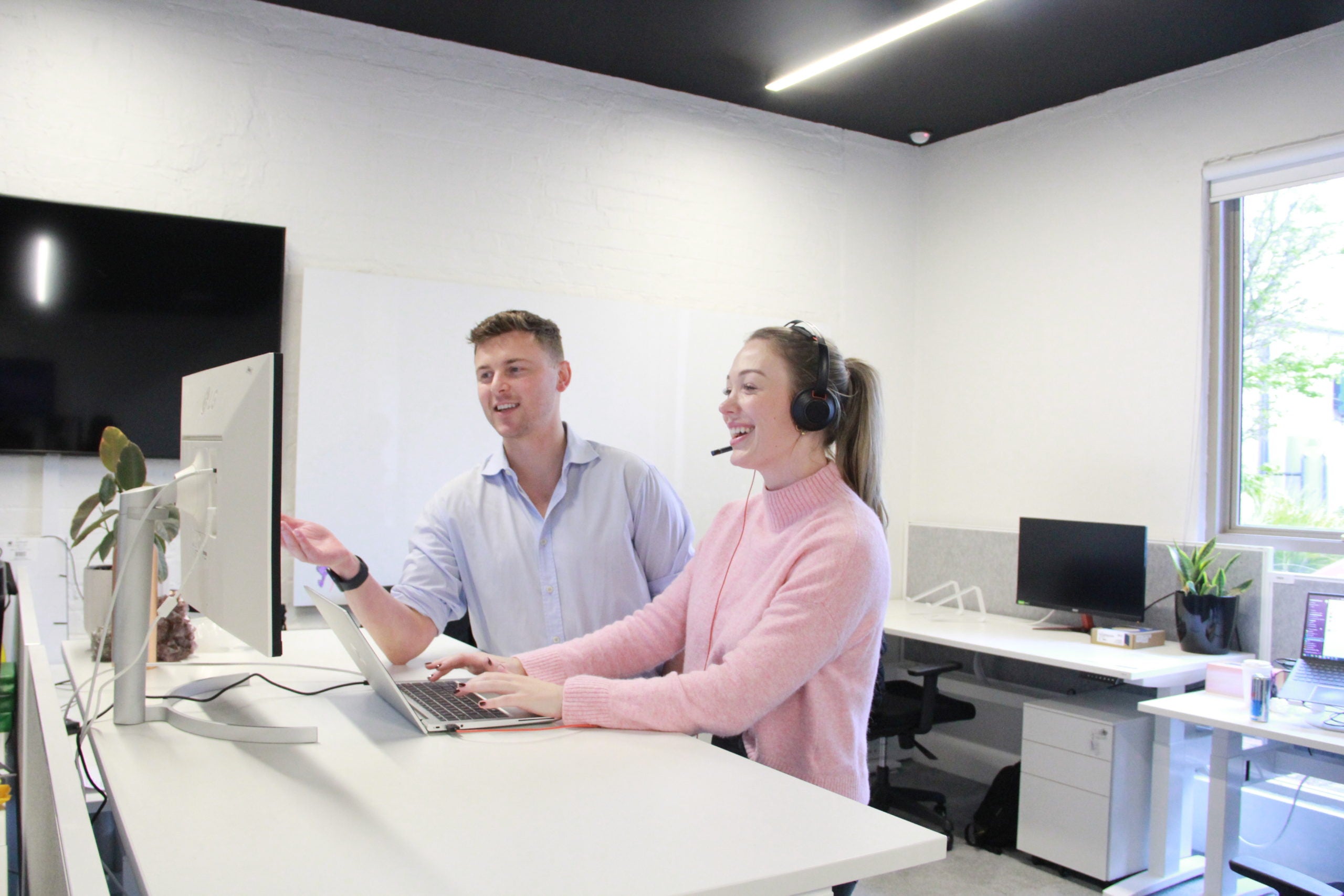 Consistent and unique brand messaging and style of brand voice is integral to forming a cohesive marketing strategy.
So how do you achieve these to maintain your unique market position?
Establishing yourself as a provider in the education market is different to distinguishing yourself in the market.
By honing in on a clear brand voice, your USPs can lead your marketing strategy and create consistent, quality brand impressions.
Let us help you bolster your recognisability and reachability as an education provider.

What is brand messaging?
---
Your brand is your identity. It's the overall picture that people will remember. Your brand messaging is a major part of this picture – it's what builds your brand into a distinguished market player.
It's your mission statement; the values and propositions that support your statement. It's also the consistent tone of voice or 'style' you choose to communicate these things.
Good brand messaging must be:

---
Delivered in a consistent communication pattern to everyone, every time.
Have a standardised formula or way that the business' values and goals are presented to the public.
Have a consistent tone of voice and style to achieve coherence and memorability.
Unique and consistent brand messaging means quality brand impressions are created every time. It can take up to five to seven brand impressions before people remember you, so make them count!
Steps to achieve a unique brand voice in the education industry
---
The clearest, straightforward way to piece together what your brand voice actually is, is to build a brand messaging framework.
---
Ask the hard questions
To maximise the benefits of establishing this framework, however, you need to ask some critical questions.
---
Who are your students? Who is in your target market?
What part(s) of a student's journey do you value the most?
How do you address these parts of the student experience?
And, most importantly:
What sets you apart as a provider in the market?
Is it your:
---
Student services?
Calibre of teaching staff?
Curriculum plan?
Offered practical components?
Once you have the answers to these questions, you can start building your framework.
The brand messaging framework is made up of three major components:
1. Your mission statement
Your mission statement is the big idea – the main goal – that drives you as a provider. You want to summarise your core values into a short and unique statement that will act as an anchor to refer back to throughout major business decisions and events.
2. Your value proposition
What problem do you solve for your students? How do you fill a missing link in the market? Or, how do you do something better than anyone else?
Your value proposition needs to hone in on the practical and emotional benefits you give your students as a provider. In this step, you need to identify what issue(s) you address, how you do it, the benefits of your strategy and why your students need those benefits.
3. The pillars that support your proposition (your core USPs)
Your unique selling points are the building blocks for your value proposition and your mission statement. They're your ultimate identifiers and often the features of your business that prospective students remember the most when it comes to making a decision.
Your pillars will shape most of the marketing content you create moving forward. They're your talking points, inspiration for your content and the very things that will differentiate you from your competitors.
Remember, these are your core pillars. Aim for approximately three USPs to ensure you both provide variation and quality.
Get inspired! How do other providers do it?

---
Ducere Global Business School
Ducere Global Business School is an online education provider that is currently recognised as one of the "most student-focused and industry-relevant business schools in Australia".
How have they done this?
They have honed in on their goal to produce industry-ready and innovation-led graduates by ensuring their USPs and value proposition align.
Ducere has identified the need for students to feel ready for work after graduation. Knowing this, Ducere has put in place unique and well-branded USPs to fulfil this proposition.
These USPs include:
---
A global leaders faculty (a faculty made up of over 250 established global leaders).
World-class digital student support.
Applied learning experiences to develop critical enterprise skills.
These core USPs (and a few more) are woven through Ducere's website and published materials. Their copy, design and featured information consistently read in the same tone and style, indicating a well-strategised communication pattern.
By remaining focused on their ultimate mission, they ensure their brand is recognisable in the busy education provider market.
Australian Beauty School

The Australian Beauty School has a focused brand message that effectively and stylishly communicates that they are Australia's best online professional beauty therapy education provider.
They confidently fill the gap in the provider market for a quality remote-learning beauty school for all students, no matter their circumstances or prior skill level. By focusing on their USPs they address and minimise the uncertainty surrounding the idea of learning practical beauty skills virtually.
By focusing on their USPs they address and minimise the uncertainty surrounding the idea of learning practical beauty skills virtually.
These USPs include:
---
24/7 access to materials.
A custom makeup kit for all students, delivered to their students' doors.
Tutors available six days a week for support and guidance.
Their brand messaging maintains an encouraging and uplifting tone throughout all their public channels.
They also utilise beauty-related word play, forming a coherent language style and tone that resonates with both prospective and current students.
Step into the spotlight
---
If you're looking for ways to gain more visibility and display your brand in relevant online spaces, our Brand Boosts and Subject Spotlight solutions showcased the Candlefox marketplace may be just what you're looking for.
By becoming a 'featured provider', your brand and its USPs will be placed in an exclusive space on our subject page, reaching more eyeballs. Our subject spotlight sponsorships have led to a 20% increase in brand shares in relevant subject areas and higher student enrollment.
Your brand is your business' forward-facing presence in the current market. So, it's integral that your brand's voice cuts above the noise.
Ensure your messaging and style is precise and well-executed – it's essential to distinguish your business as a strong and recognisable provider for current and future students alike!