Blog
Emerging Education Trends That Will Revolutionise Learning in 2021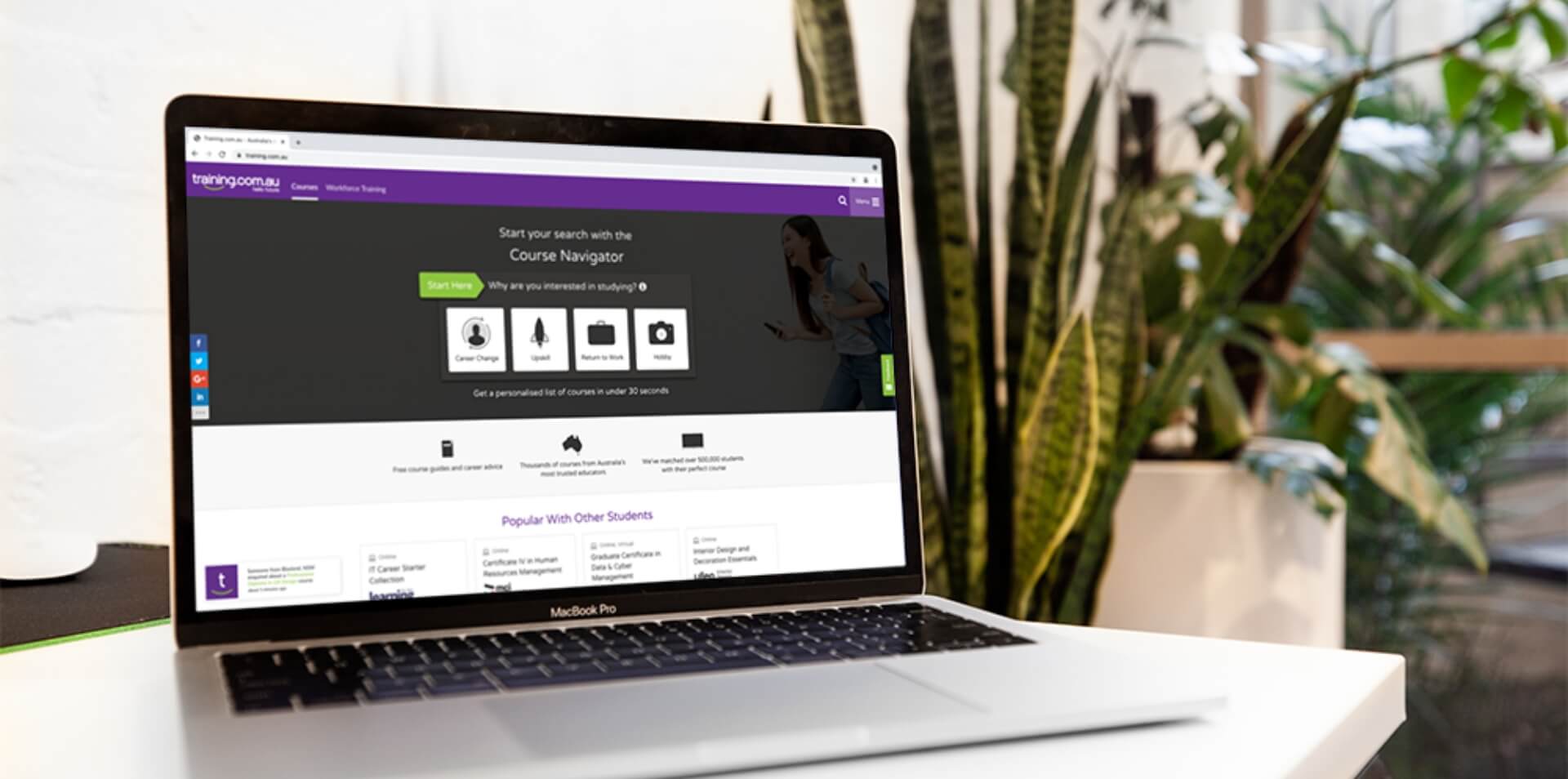 ---
COVID-19 has been the catalyst for drastic change in 2020.
Digital is innovating the way we learn. Upskilling is even more of a priority, and practical industry-based learning has been deemed fundamental to securing Australia's economic future.
There is no denying that the higher education industry is set to rapidly evolve in 2021, but what trends should providers focus on first?
We've monitored and researched these themes closely, shortlisting the top five emerging education trends expected to bring considerable opportunities for providers in 2021.
Work-based learning

---
---
Providers can support their students by providing better learning solutions.
Learners can experience smoother transitions into the workforce.
Employers can gain better-equipped workers that possess the relevant industry skills.
---
The biggest compliment trainers can have is when students say the workplace was "just like you said it would be!" because it shows we are teaching and discussing current work experiences.
---
---
Zoe Crowder
Operations Manager
All Health Training
By incorporating work-based learning into education programs, providers can facilitate better student outcomes and connect and build relationships with employers from key industry areas.
Read more about how providers can provide a well-rounded learning experience through work-based learning initiatives.
Micro-credentials

---
The topic of micro-credentials has seen an influx of new developments in 2020, and we've made sure to follow them closely.
Recurring themes of digital disruption and 'stackable' lifelong learning support the argument for micro-credentials — the technological transformation of the education landscape presenting new opportunities for providers to succeed in a competitive marketplace.
Providers can capitalise on:
---
'The Education Gap'

The demand for a program that bridges the gap between traditional education and an evolving workforce.

Leveraging employer collaboration initiatives

The collaboration between employers and providers as a 'doorway to new discussions'.

Unbundled learning pathways

Creating 'new' micro-credential content by unpacking an existing qualification into separate, 'bite-sized' components.
New skills are at the core of emerging professional needs, and micro-credentials are set to pave the way for a better-equipped workforce and a stronger economy.
Read more about the latest in micro-credentials here.
Blue-tech skills
---
Blue tech skills are competency-based skills that serve roles that are usually technology-intensive and require sub-degree qualifications. A workforce-wide digital transformation has prompted the need for blue-tech skills, which has become increasingly significant post-COVID.
Digital literacy is set to play an integral part in a transforming job market, with an anticipated 280,000 new jobs expected over the next decade. Providers can take advantage of this digital disruption and the change that accompanies it by building blue tech skills training programs.
Two clear opportunities have emerged over recent times that have been amplified by COVID-19:
---
1. Industry needs people equipped for a dynamic, digitised world, including general digital skills that helps businesses to move up the value chain as industries further automate; and
2. As industry accelerates the adoption of technology there is a rising tide of 'blue tech' or Digital Trades (technology-intensive jobs requiring sub-degree level qualifications), which are best met through the TAFE education model.
---
By developing short, accessible courses, providers can re-equip workers displaced by COVID-19, upskill those in existing jobs or set up those entering the workforce for the first time with future-proof skills.
Read more about how providers can play a supporting role in the delivery of blue tech skills.
Industry 4.0

---
Industry 4.0 (also known as the fourth industrial revolution) is the ongoing automation of the professional landscape via digital technologies and artificial intelligence (AI).
With these shifts towards automation, online education acts as a leading solution to the digital skilling of Australians. The digital literacy gap has become even more apparent this year, with the NCVER releasing a good practice guide to assist VET providers in the gradual transition to Industry 4.0.
Some key strategies:
---
Niching down in the units of competency, skill sets and short courses that are on offer
Integrating digital skills into foundational skills
Collaborating with employers
Read more about what actionable steps education providers can take in response to Industry 4.0.
Lifelong learning
---
The Australian workforce is changing, and lifelong learning is needed to build a resilient and thriving workforce. Lifelong learning (in an organisational context) is known to be a model where people engage in constant learning to stay ahead of the curve, be flexible and stay competitive.
A traditional education model is no longer the best way to facilitate a long, successful career — the shift to self-directed learning and a holistic approach to workplace L&D programs is the way forward to meet evolving business needs.
---
of the employers surveyed in the RMIT's Learn. Work. Repeat. report stated that they are struggling to find appropriately skills employees, demonstrating plenty of room for professional development among Australian workers.
Both employers and employees reap the benefits of a commitment to lifelong learning, with an increase in innovation and improvements in job performance, job security and job satisfaction reported by organisations that implement a lifelong learning model.
Read more about lifelong learning.
The dynamic nature of the education sector means that we'll continue to see a torrent of new developments in 2021 and beyond.
We are living through a fundamental transformation in the way we work and learn. 2021 is the year to establish our readiness for the workforce of the future.
---