Blog
Micro-credentials in 2020: The Provider Handbook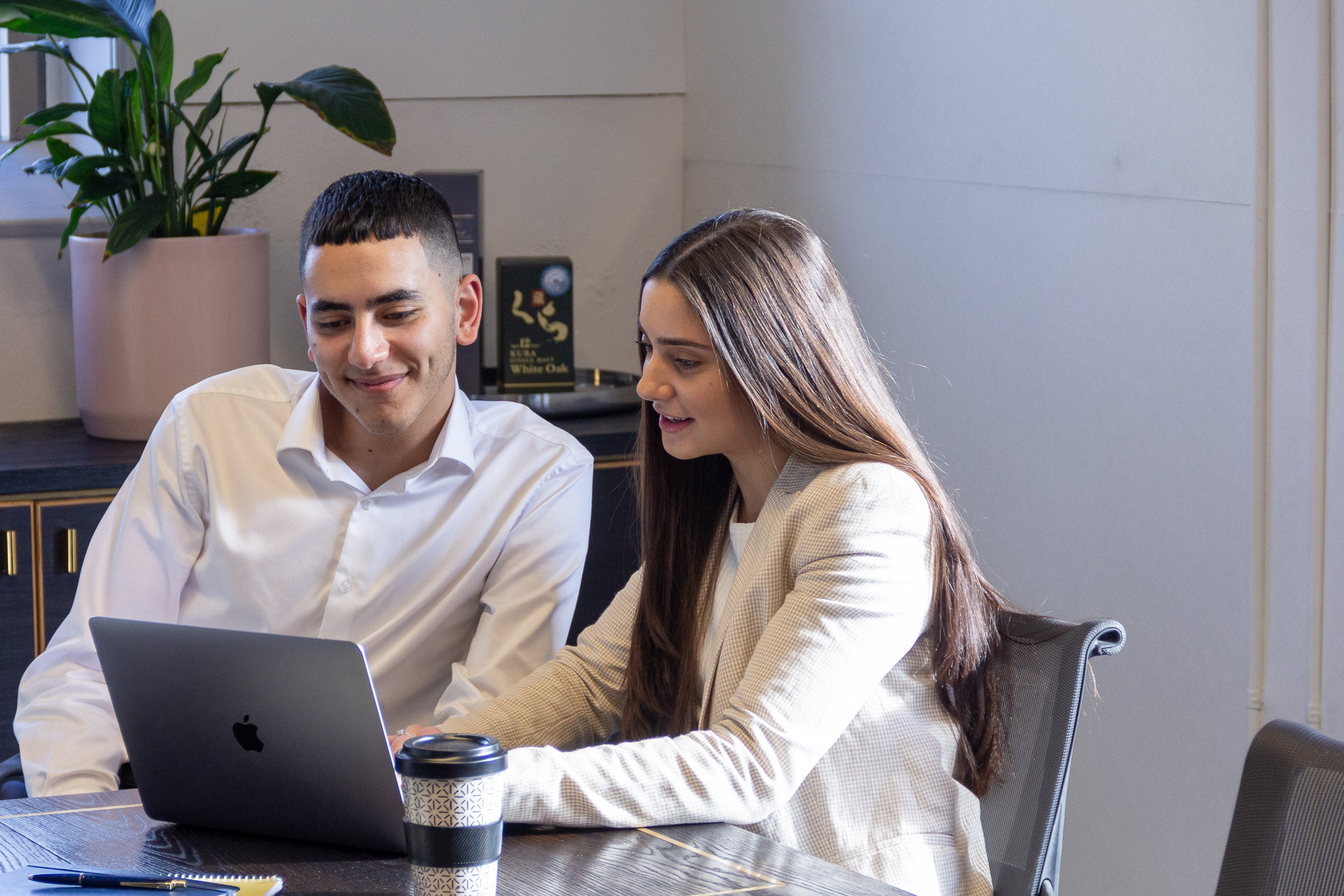 ---
Micro-credentials are evolving at a dramatic pace, and we have been observing this transformation closely.
It is undeniable that traditional education can no longer hold the fort when it comes to upskilling and 'the education gap'.
Our institutions have sent clear signals that the tertiary sector should take micro-credentials seriously. In 2019, we saw the AQF Review's call for a regulatory framework. Then in 2020, COAG delivered the VET Reform Roadmap plan for 'Phase 1', an updated model that incorporated credential-style qualifications.
COVID has unleashed a torrent of new developments, and the information flow is only intensifying — making it hard to stay afloat, let alone monitor emerging trends.
We've sifted through the data and reports, and condensed them all into a neat handbook to aid providers in charting a clear-sighted strategy — and empower you to act swiftly on the most critical opportunities.
Prefer to read later?
Download your free copy of
'Micro-Credentials in 2020: The Provider Handbook'
---
Key Takeaways
---
Micro-credential learners are motivated by two key factors: acquisition and verification of skills and knowledge.
Digital disruption and the increasing popularity of 'lifelong learning' complement the argument for micro-credentials, as education responds to the shift toward Industry 4.0.
Providers can benefit from the micro-credentials movement by capitalising on 'the education gap', leveraging employer collaboration initiatives and exploring 'unbundled' learning pathways.
The impact of COVID-19 has cemented confidence in online learning, with these digital skills set to assist in the rebuilding of the Australian workforce and economy post-pandemic.
Explore our findings below.
What Are Micro-Credentials?

---
Micro-credentials are skill-based, short qualifications that enable learners to access specific knowledge and skills quickly and cheaply. Micro-credentials – often referred to as nano-degrees – are a time and cost-effective way to upskill or enter a new industry.
The exciting growth of micro-credentials and its impact on lifelong learning in the workforce has called for a formal definition of the term that aligns with the International Standard Classification of Education (ISCED)'s definition of non-formal learning.
According to Emeritus Professor Beverley Oliver of Deakin University, "a micro-credential is a certification of assessed learning that is additional, alternate, complementary to or a formal component of a formal qualification."
To avoid any further confusion experienced by stakeholders, we should establish and agree to a formal, standardised definition once and for all. By keeping the definition of micro-credentials aligned with an internationally recognised framework such as the ISCED, we can overcome this challenge of variance and facilitate the advancement of micro-credentials.
Who Are the Major Players?

---
Non-formal learning systems such as micro-credentials have four major stakeholders:
---
Learners

Students who are looking to gain a mini-certification to reflect a specific skill or upskill, get credit for already-developed skills, facilitate a career change or enter a new industry.

Employers

Corporations and industry bodies that vary from small-to-medium enterprises (SMEs) to larger organisations. This can also include self-employed graduates.

Providers

Universities, tertiary education institutions and other organisations including private providers that offer vocational training.

Policy Makers

Individuals responsible for formulating and making improvements to policies, to ensure that these policies effectively meet new challenges and motivate acceptable actions from all those involved. These are then carried out by government bodies.
Who Will Benefit From Micro-Credentials the Most?
---
Micro-credentials are helping mature learners in the workforce meet industry, employer and community demand by providing professional development opportunities that are otherwise not catered to in the tertiary education system.
---
The Survey of Adult Skills (PIAAC)
---
---
The data showcases the potential for micro-credentials to:
---
Facilitate skills education that has strong correlations to work and workforce opportunities
Demonstrate that skills-based learning delivers clear ROI for learners
Establish a 'clear-cut' way to recognise existing skills in the workplace via certification or 'badge'
---
Although the data presented does indicate that micro-credentials are useful to those who have completed higher education, this is not to say that others cannot also benefit.
By opening up formal education systems to include 'non-formal' types of training, such as short and long-form credentials, micro-credentials can also help to:
---
Formalise existing skillsets of learners who may not have a degree
Create custom 'mix and match' skillsets for young professionals
Just two of the many possibilities these mini-certifications present.
The use cases for micro-credentials is dynamic, and shouldn't be limited to one kind of learner.
What Are the Learner Motivations and Benefits?
---
There are two main motivators for learners looking to acquire a micro-credentials qualification – acquisition and verification of skills or knowledge.
---
Acquisition

Upskilling or reskilling in a particular knowledge area.

Verification

Authenticating an existing skill or knowledge area with a certification.
These credentials are typically sought out by learners for work-related reasons, as they focus on narrow components of a learning area and fulfil the urgency for workers retraining in the digital economy.
Looking at OECD data below, we can see that these credentials are typically sought out by learners for work-related reasons.
---
---
It seems fair to assume that this is a result of the narrow focus on learning components micro-credentials offer, and their ability to fulfil the urgency for workers retraining in the digital economy. Results show that survey respondents are looking to 'do their jobs better and improve career prospects' – two main players in the micro-credentials space.
The Argument for 'Stackable' Lifelong Learning

---
With the technological transformation of the education landscape at its ever-increasing peak, the shift to 'stackable learning' presents new opportunities for education providers to thrive in a competitive marketplace.
Learners' preference for accessible education has demonstrated a clear shift to flexible, 'blended learning' — a mix of traditional, classroom-based learning and learning delivered online.
Digital disruption has also seen the increased popularity of 'lifelong learning' – the "shift towards more non-routine, cognitive-based jobs requiring new skills to meet evolving business needs".
These two concepts of lifelong learning and micro-credentials fuse nicely. Both place great emphasis on the case for continuous learning and support the notable benefits for both employers and employees.
According to a recent report by Deloitte and RMIT Online entitled 'Learn. Work. Repeat', 88% of the employers surveyed stated that they are struggling to find appropriately skilled employees, demonstrating plenty of room for professional development among Australian workers.
The report continues to unpack the concept of lifelong learning with a case study on the National Australia Bank (NAB).
Advancements in technology and online banking have prompted the emergence of critical digital skills areas, which, in turn, prompted the bank to encourage its workers "to drive their own learning journey".
NAB enables its staff to do this by making micro-learning options readily available across its workforce, including offerings from external learning providers, as well as university short courses and other related qualifications.
According to Damien Woods, General Manager of Learning at NAB, by facilitating upskilling initiatives to ensure that employees' skills are current, "integrated [learning is required] across the business, thereby encouraging communities of practice, consumption of relevant digital content and collaboration between employees. We work with other teams to ensure that learning initiatives are driven by relevant business units and leaders.
"For example, we recently supported the Finance team to define the required capabilities of a modern finance function and then curated a set of digital learning assets to help employees develop the identified skills, which included coding and human-centred design. There was significant adoption of the digital content and an increase in worker engagement following the uptake of this learning."
The case for lifelong learning and the need for a resilient and responsive workforce presents a gap for providers to fill — employees are looking for shorter courses at a reduced cost to build their skillset, and providers have the opportunity to build this into their education arsenal.
Opportunities for Education Providers
---
In the ACODE report, Micro-credentialing as a sustainable way forward for universities in Australia: Perceptions of the landscape, 37 higher education providers in the Australasian region were surveyed about their thoughts on the emergence of micro-credentials and the opportunities for providers to reconsider how they offer education.
According to these respondents, micro-credentials are considered a crucial part of the solution – labelling "the current movement towards micro-credentials as 'significant'".
To take advantage of the opportunities that micro-credentials present, providers should consider implementing the following:
---
1. The Education Gap
Now more than ever, it is clear that workforce knowledge and skills need to be updated regularly — a four-year university degree is not a realistic solution for those looking to build their existing skillset or branch out into a new industry area. The demand for an academic program that supports the future skills education gap is at its height; the only solution is to upskill. Providers can take advantage of this opportunity by bridging the education gap with micro-credentials.
---
2. Leverage Employer Collaboration Initiatives
Many education providers have existing relationships with employers in their industry niche. Ben Abbott from JobReady suggests that providers should leverage these partnerships as the "doorway to new discussions" — by collaborating with an equally important stakeholder in the delivery of micro-credentials, providers can assist in the design and implementation. Doing so will strengthen both this educator/employer partnership, as well as "foster employability and job outcomes".
---
3. 'Unbundled' Learning Pathways
A 'low-risk, high-yield' opportunity – education providers can consider the adoption of "unbundled learning pathways to maximise opportunities in the sector". By unpacking an existing qualification into separate, 'bite-sized' components – in a way that is logical and valuable – providers can offer micro-credentials without the development of an entirely new qualification.
Quality Assurance and Governance

---
The urgency for a frame for validation of micro-credentials is echoed by the release of the Review of the Australian Qualifications Framework (AQF) report in 2019 and the significant reform recommendations by the VET Reform Roadmap.
We expect to see micro-credentials awarded credit under the AQF very soon. Once this long-anticipated regulatory framework comes into play, we also expect to see the growth of micro-credentials expedited.
With the Australian Government set to provide $4.3 million "to build and run a 'one-stop shop' for microcredentials" "to help students identify educational opportunities", it is encouraging to see a movement of governance.
Especially after the AQF 2019 Review's recognising of short courses and micro-credentials, the need for a regulatory framework to approach this type of learning outcome is emphasised as an area of focus.
These proactive steps towards the reshaping of skills training are promising. However, there must also be ongoing government support for the long term strategy.
Quality assurance concerns are well-founded. For micro-courses to be recognised nationally, a strict regulatory framework could weigh down the agile, forward-thinking nature of micro-credentials. Providers offering micro-credentials would likely need to be TEQSA or ASQA registered, limiting the potential for non accredited providers, with relevant experience, to deliver these courses.
However, limited governance and alignment to national and international standards frameworks, such as the AQF, would ultimately undermine the credibility and success of micro-credentials. For students, providers and employers to embrace these new credentials, there needs to be oversight and a 'system of certification'.
Here in Australia, the SkillsIQ submission into the AQF Review has suggested that shorter form qualifications could dissuade students from pursuing full qualifications unless there were appropriate protections in place, such as clear pathways and nationally agreed industry-led standards.
Others, such as Andrew Norton, have pointed out the risks in acting too quickly, such as the introduction of shorter, 'Undergraduate Certificates' during COVID-19 in Australia. These new qualifications have no precedent or support legislation when it comes to funding, and the distinction between VET and Higher Ed for this kind of course type is unclear.
While there is certainly a need for quality assurance and long term oversight as we introduce micro-credentials into our formal frameworks, our current 'robust' set of framework for qualifications has its disadvantages. Learning outcomes and recognition of prior learning in an evolving 21st-century reality are a difficult proposition — this should be a serious consideration when melding the two.
COVID-19 and the Acceleration of Micro-Credentials
---
The recent impact of the COVID-19 outbreak illustrates an urgent need for micro-credentials, emphasising just how quickly economic needs can transform.
According to the Australian Information Industry Association (AIIA)'s report, Building Australia's Digital Future in a Post-COVID World, "the COVID-19 pandemic has driven innovation and overnight changes in how government and businesses operate – leveraging the power of modern digital technologies."
In our Q&A with Arlo, a training management system for training providers, providers posed questions about when we expect this COVID-19 situation to 'return to normal'. This isn't a matter of when things will return to normal, but what our 'new normal' will look like.
We are confident that online learning isn't going anywhere — COVID-19 has simply accelerated this new confidence in online learning and catalysed conversations around micro-credentialing.
This timely transformation has also brought to light the idea of a "nationally recognised lifelong learning framework" to obtain digital "skills across VET, University and micro-credential certifications", to assist in the rebuilding of the Australian workforce and economy post-COVID.
To build this 'national digital backbone', the government should consider an update to the current JobKeeper payment, with a portion of funding allocated to employers for "re-skilling their workforce in critical technical skills".
---
Candlefox COVID-19 Survey — Student Prospects and the Modern Education Landscape
This need for micro-credentials post-COVID is bolstered by our survey data. When asked the question, 'Why has coronavirus COVID-19 made you more likely to begin a training course?' student prospects responded with: 'more time available', 'wanting to remain productive' and 'the need to upskill'.
---
---
Download your free copy of
'Micro-Credentials in 2020: The Provider Handbook'
---
A Summary
---
It is unmistakable that new skills are at the core of emerging workforce needs. Learners are looking towards newer, more tailored solutions that cannot be found in the traditional tertiary education system.
By establishing an official framework that holds learners at its centre, micro-credentials will continue to aid in the rapid evolution of the Australian workforce and empower all major stakeholders involved.
Change is always uncomfortable, and providers are naturally wary of how this all is set to unfold.
With the deliberate execution of these recommendations, providers will set the precedent for a more personalised learning experience and lay the foundations for a better-equipped workforce and stronger economy.