News
How the Provision of 'Blue Tech Skills' Will Enable Australia's Economic Recovery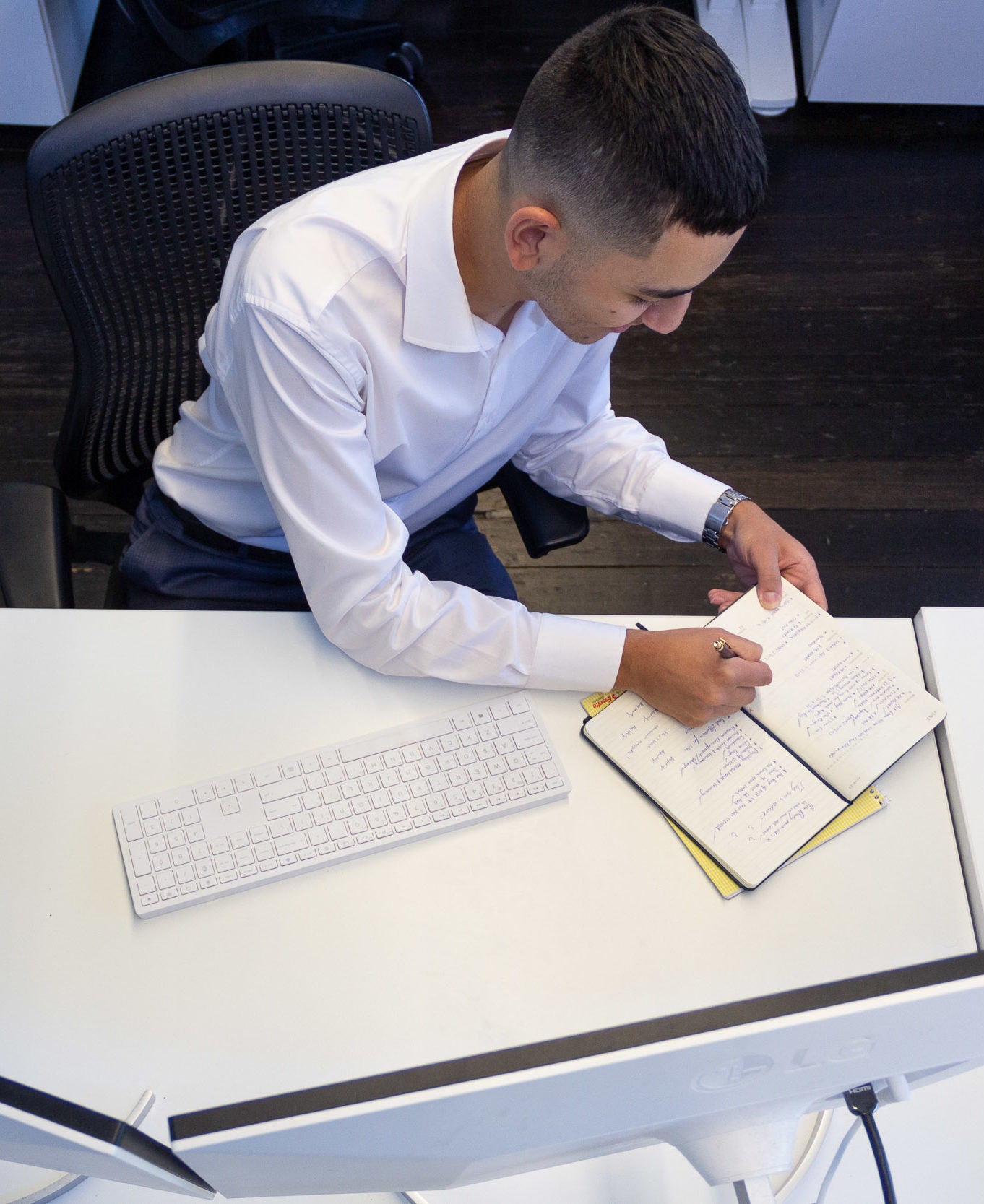 Blue tech skills have become increasingly important in the post-COVID era, with workforce-wide digital transformation being accelerated by the pandemic.
As this landscape continues to change, the Australian government and the nation's higher education providers must equip young people with the "blue tech" skills required by future jobs.
The emergence and importance of blue tech skills
---
Blue tech skills are skills that don't require a university degree and are instead competency-based (hence blue tech instead of blue-collar). Blue tech roles are typically technology-intensive and require sub-degree qualifications that can be completed in a short time frame.
TAFE Directors Australia's recent report Critical Role of Blue Tech and Digital Skills in Australia's Economic Recovery (created in collaboration with tech giants Cisco and Optus) has shed light on the growing importance of blue tech skills. The report addresses the economic impact of COVID-19 and the pressing need for digital literacy across all aspects of the labour market. The report also identifies the need for the government and the education sector to pivot accordingly and offer high-quality, digestible skills training to eager learners.
What blue tech roles look like
---
Blue tech roles of the future are set to be highly accessible, requiring fewer qualifications than many degree-level STEM positions, but still offering great job security and high wages. Such roles might include:
---
Computer network support specialist
Web developer
Systems analyst
Telecommunications technician
How digital disruption is transforming the job market, and what providers can do to prepare
---
Cisco anticipates that 280,000 new jobs will be created in healthcare, wholesale, retail and professional services over the next decade as a result of new technology's income effect. The rising level of spending on healthcare and professional services in particular will create demand for these occupations.
Furthermore, Deloitte Access Economics forecasts that demand for technology workers will increase by 100,000 between 2018 and 2024 (an annual growth rate of 2.3%). This means that having the necessary technology skills is imperative for workers to excel in high-demand areas as well as secure higher salaries.
The above figures indicate a pressing need for greater blue tech skills within the workforce, even before COVID-19 put stress on workers and the economy. Tailored training programs, offered by vocational education and training providers, hold the key to meeting immediate and future demand – here's how:
---
The role of TAFEs and education providers in offering blue tech skills
As part of the broader move towards Industry 4.0, education providers should look at offering blue tech skills in the form of short, accessible training programs. TAFEs and private providers are both in an ideal position to support the government in ensuring Australians can set themselves up for success post-pandemic.
The 'Critical Role of Blue Tech' report draws attention to the ability of education providers to:
---
Help meet the needs of early school leavers who may have few blue tech or digital skills, and are therefore at risk of long-term unemployment
Equip high school leavers with blue tech and digital skills to complement their literacy and numeracy skills, ensuring they are properly prepared for the workforce
Re-equip workers displaced by COVID-19 so that they can better transition into new jobs
Help meet the needs of those who need to change jobs due to industry disruption, and therefore require more advanced blue tech and digital skills to obtain new opportunities.
The role of the government in making blue tech skills development
---
The TAFE Directors Australia report urges the Australian Government to provide funding to assess the size of the blue tech market and the individual job roles that exist within this market. Through this, education providers can properly anticipate and meet industry demand. The government is also urged to provide funding for the development and delivery of micro-credentials geared towards blue tech upskilling or reskilling.
A well-thought out partnership like this will allow education providers to attract a new student demographic – those experiencing job insecurity due to COVID-19 – and improve their bottom line in fiscally challenging times.
The necessity of preparing Australia's workforce with blue tech skills
---
Automation has resulted in job loss across many industries, with these losses being further compounded by the COVID-19 pandemic. Blue tech jobs could possibly help to offset some of these losses, as workers are able to quickly upskill for a plethora of high-demand roles. Blue tech skills will be relevant across all aspects of the nation's economic recovery from the COVID-19 pandemic, whether that's in the form of reskilling those who have lost their jobs, upskilling those in existing jobs, or equip those entering the workforce for the first time with future-proof skills.
Blue tech skills are necessary for Australia's economic recovery from the COVID-19 pandemic, allowing recently-displaced workers to quickly upskill and meet the demands of Industry 4.0.
Through effective collaboration between government and education providers, Australia can position itself for a strong recovery from COVID-19 and ongoing economic prosperity.