Blog
Candlefox Enrolment Service – Everything a Provider Needs To Know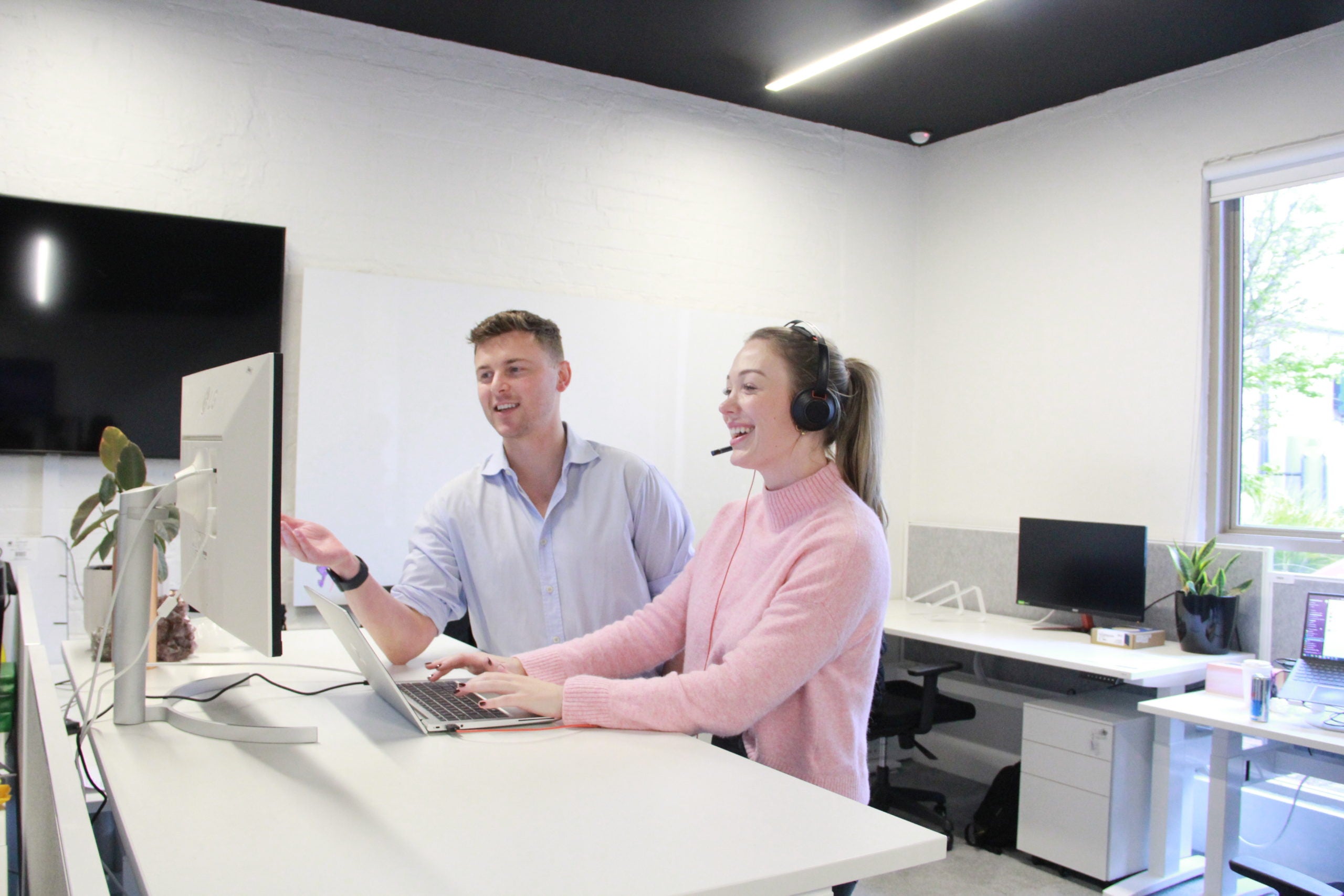 The Candlefox Enrolment Service is a specialised solution for Australian education Providers who are looking for assistance in enrolling Fee-for-service students in their courses.

As we've spoken about previously in our 'Optimising Post Enquiry Processes' article, there are many elements to consider when nurturing student enquiries and putting in place an effective Contact Strategy to maximise student enrolments.
Our Enrolment Service allows providers to focus on what they do best: educating students.
How Does It Work?
---
When utilising our Enrolment Service, our partners still leverage the Candlefox Marketplace to advertise their courses and generate quality student leads. We also help our partners to manage their enquiries from other lead sources.
Our in-house team works to first qualify these leads, before helping to enrol these students in our partner's courses. For Candlefox Marketplace enquiries that would normally have been sent in real-time to our providers, our Course Advisory Team takes on the role of engaging with these students on behalf of our partners.
Our Enrolment Service acts as the first point of contact for prospective students who enquire with select Providers via our Marketplace
Our Course Advisory Team operates as a full-service enrolment facility, from student enquiry right through to student enrolment
We optimise the student experience by owning the end-to-end student acquisition journey
We leave Providers with more time to educate students, whilst we take care of attracting and engaging with prospective students.
What We Offer
---
Industry Expertise

With over nine years of experience in education marketing, our team is well-versed with the nuances of the education industry here in Australia. The team works across short course education providers right through to providers of nationally accredited courses.

Student Journey Mapping

Our team leans on the technology and expertise of the wider Candlefox business to build out marketing automation to accompany the prospective student journey. These touchpoints are built out to optimise our Contact Strategy and nurture student prospects in their decision-making journey. Email and SMS Marketing automation are the primary drivers of this post enquiry student journey.

Quality Assurance

We have rigorous quality assurance standards in place at every stage of the lead management process, right through to student enrolment. We also operate and guarantee an ethical and compliant service offering, that adheres to relevant industry regulations.

End to End Lead/CRM Management

We've built a comprehensive lead management system and CRM processes from scratch for our Course Advisory Team. Because we own the end to end lead delivery, we're able to overcome any time inefficiencies and optimise contact rates as much as possible.

Support & Time Savings

Our team customises the end to end journey for every partner that we work with – we continue to work alongside our partners closely to continue optimising and refining processes over time. By owning the student engagement process, we save our partners time and money.

Established Framework & Infrastructure

We use an established, best-in-class framework, based on successful contact centre operations. Our team also has extensive experience in contact centre operations in education marketing. Our CRM and phone telephony infrastructure is modelled on industry best practice and standards.
What Does This Mean For Our Partners?
---
Our partners choose to utilise our Enrolment Service because we can effectively manage the end to end student acquisition journey, and reduce their overall marketing and sales costs.
---
1. Trusted Course Marketing and Enrolment Partner
Combining a proven marketing channel and enrolment service, allowing a Provider to focus on delivering quality education.
Most of our Enrolment Service partner providers started off using Candlefox for course marketing and lead generation before opting for our Enrolment Services.
---
2. Reduce costs, risk and time required to manage an in-house course Sales Team
Remove the marketing costs and sales costs associated with enrolling students.
There is a huge administrative and cost burden that is removed when a partner chooses Candlefox to manage the end to end lead process – from enquiry through to enrolment.
---
3. Best in Class Contact Strategy
Best practice Contact Strategy, aimed at optimising student engagement and maximising value-driven conversations during the enrolment process.
Operating a team of salespeople is tough, and our Course Advisory Team is trained to take on the hard work, reduce the risk and costs involved for providers in operating an in-house Sales Team, and maximise enrolments for our partners.
---
4. Increased Enrolments & Revenue
Increased enrolments, revenue per sale and total revenue from the Candlefox Marketplace.
Our Enrolment Service is proven to enrol students at a higher rate than our partners, and deliver a higher revenue per sale than their in-house sales and marketing teams. The total return from Candlefox as a marketing channel is also greater when utilising the Candlefox Enrolment Service.
Best Practice Course Advisory Team
---
Our Course Advisory Team is trained across many and varied education providers, with expertise ranging from short courses all the way through to nationally accredited courses.
Our Enrolment Service utilises our in-house Course Advisory Team to streamline the student enrolment process and mitigate drop off in the enrolment workflow.
Our Course Advisory Team provides industry-leading speed to response times to maximise the opportunity from inbound enquiries.
Our Contact Strategy is designed to increase the number of enrolments in line with seasonal trends while maximising revenue opportunities.
Benefits of using Candlefox Enrolment Service:
1. Zero marketing costs (or small nominal fee)
2. No Sales & Operational Costs
3. Pay only for enrolled students
4. Zero risk
If you're keen to drive incremental student enrolments from the Candlefox Marketplace, our Enrolment Service could be just what you're looking for.
Get in touch today for a suitability assessment if you're struggling to enrol students, your Sales Team has limited capacity or you would like some additional information.