Blog
2022 Australian Federal Budget: What This Means for the Education Sector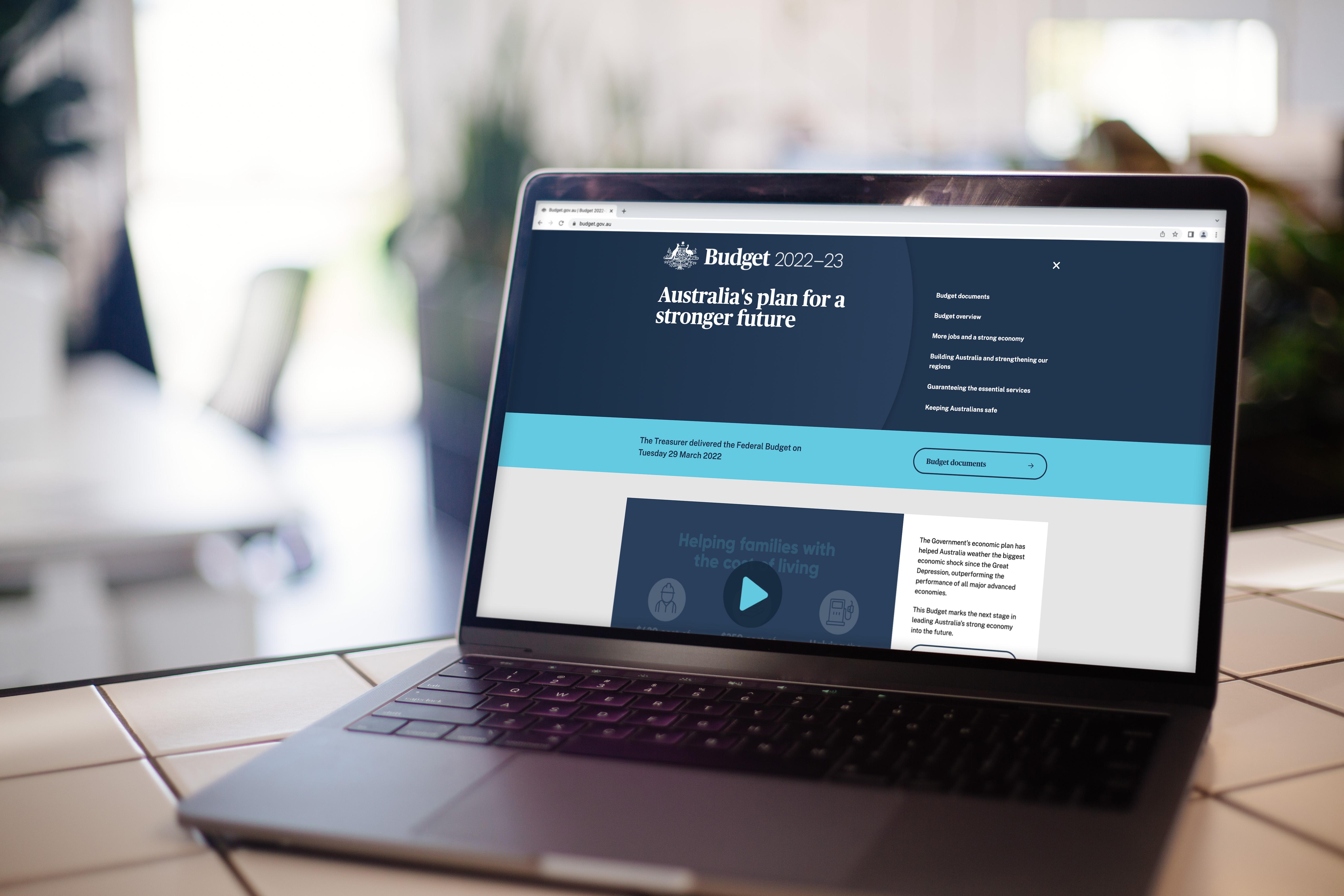 ---
Up to $12 billion in support of a new National Skills Agreement
---
Since signing the Heads of Agreement for Skills Reform in August 2020, the Commonwealth and Australian state and territory governments have continued to work towards a new National Skills Agreement (NSA). The new agreement will see each jurisdiction receive a major funding boost for skills training in high-priority areas. 
The Australian Government has committed an additional $3.7 billion as part of the 2022 Budget, on top of the current $8.3 billion National Skills and Workforce Development Specific Purpose Payment – bringing the new National Skills Agreement total up to $12 billion. 
The extra funding allocation from the Federal Government ensures that an additional 800,000 training places will be made available to prospective learners. 
The Morrison Government hopes a new agreement will transform the way all governments support and provide vocational education and training. A new NSA will increase transparency in the system and lower student fees, ensuring students can access high-quality training and have the necessary skills for future jobs.
The National Skills Agreement still needs to be signed by the Commonwealth and all states and territories before coming into effect. But this announcement means the Morrison Government will go into the May election promising at least 800,000 more training places than the opposing Albanese Government.
A new $2.4 billion Apprentices Incentive System
---
The Boosting Apprenticeship Commencements (BAC) and Completing Apprenticeship Commencements (CAC) wage subsidies were recently extended until 30 June. Once these existing initiatives expire, the new Australian Apprentices Incentives System (AAIS) will kick in (from 1 July 2022).
While the new Incentive System won't match the 50% wage subsidy program currently being offered, it is expected to build on the success of the current wage subsidies.
Prime Minister Scott Morrison said Australia's apprentices, trainees and workers building their skills were key to delivering a stronger economy.
"By backing Australian apprentices and trainees we're getting more people ready for the jobs that will set them up for life," the Prime Minister said.
The $2.4 billion initiative will be introduced in two phases:
---
Phase 1

From 1 July 2022 to 30 June 2024, employers in priority occupations will get a wage subsidy of 10% for 1st and 2nd-year apprentices, and 3% for 3rd-year apprentices. Employers in non-priority occupations will get a one-off hiring incentive of $3,500.

Additionally, apprentices and trainees in priority occupations will receive a direct payment of up to $5,000 over two years (paid quarterly) to assist with the cost of undertaking an apprenticeship.

Phase 2

From 1 July 2024, employers will no longer receive a wage subsidy. Instead, the Incentive System will shift to supporting occupations in demand through hiring incentive payments.

Employers in priority occupations will receive a hiring incentive of up to $4,000 – there will be no incentives for employers in non-priority industries. Apprentices in priority occupations will receive a $3,000 payment, down from the $5,000 offered in Phase 1.
The Apprentices Incentive System will be guided by a new Apprenticeships Priority List, developed and updated by the National Skills Commission every year. The Priority List will outline the occupations with an apprenticeship or traineeship pathway that have strong current and future demand. 
The new incentive program will see more employers take on new apprentices, leading to increased enrolments and completions. Providers offering apprenticeship training can expect climbing interest from prospective students over the next five years.
15,000 extra JobTrainer places for the aged care workforce
---
The Federal Government will invest a further $49.5 million over two years, contingent on matched funding from states, to expand the widely-successful JobTrainer Fund. This is expected to deliver up to an additional 15,000 free or low-fee places, particularly for the aged care sector through its Aged Care Boost. 
Minister Robert said the 2022 Budget will bring the "total investment under JobTrainer to $2.1 billion, funding more than 478,000 training places, in partnership with state and territory governments."
Small business incentives to upskill employees
---
A new Skills and Training Boost will be made available to small businesses with an annual turnover of less than $50 million. 
Under the new incentive, small businesses will have access to a 20% deduction for the cost of external courses delivered to their employees by education providers registered in Australia. 
Australia's small businesses employ approximately 7.8 million workers. This boost will encourage more businesses to invest in the skills of their employees – driving productivity within their businesses and the wider economy. 
The Skills and Training Boost was made available to small businesses from Tuesday 29 March. 
This new announcement is an obvious win for fee-for-service Australian education providers. With employers set to receive a 20% tax deduction, we can almost certainly guarantee increased demand for fee-for-service corporate or workforce training. 
$28.5 million over five years to support vocational education and training (VET)
---
In addition to the generous budget allocations, the Australian Government will provide $28.5 million to support the following two initiatives:
---
The Australian Skills Quality Authority (ASQA), recently announced as the independent body for training package assurance , is set to receive $17.5 million over five years to assess compliance amongst training providers.
$11 million between 2022-23 for the critical maintenance of the VET Student Loans (VSL) System, to support the continued delivery of the VSL program.
While the 2022-23 Federal Budget has substantially invested in our education and skills sector, its rollout is contingent on the 2022 federal election outcome.
If the Morrison Government is re-elected, we will see the above changes come into play shortly. However, if the Albanese Labor Government wins the election, we should expect a different set of budget allocations and initiatives.