Blog
The Importance of Social Media in Education Marketing – Part One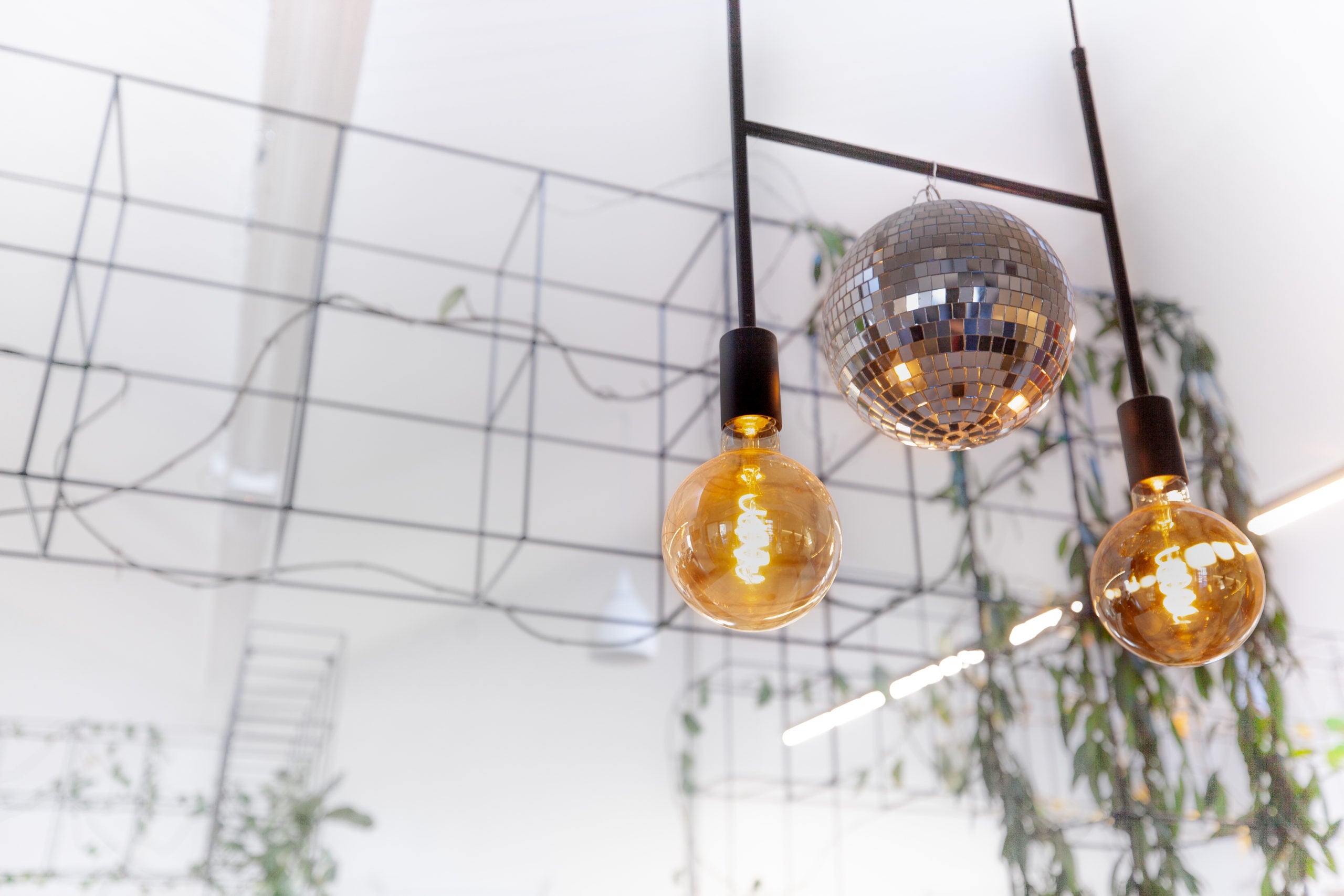 ---
Social media is an incredibly useful, yet often overlooked marketing channel. With so many platforms, strategies and highly specialised knowledge, it can be challenging for brands to know where to start.
Social media marketing can be split into two main channels — organic and paid. Organic content is the publication of content uploaded for free on social media, such as posts, tweets and stories. Paid content refers to marketing or advertising campaigns run within a social media platform, such as in-feed ads, sponsored posts or promoted content.
Understanding the intricacies of both channels and how to use them simultaneously is crucial for any brand seeking to attract new customers and build brand awareness.
In this guide, we unpack the organic social media landscape:
---
---
What is organic social media?
---
Organic social media can be defined as content uploaded to social platforms without ad spend. This could include photos, videos, graphics or stories posted freely across all social media platforms.
Brands use organic social media to:
---
Share their brand personality and voice.

Social media can be a great way to connect with customers on a personal level. To establish these connections, it's important to display a consistent brand voice and personality across all your social content. Especially when customers are first introduced to a brand, they will instinctively recognise the way in which they are addressed, which will then significantly impact their perception of the brand itself.

Nurture relationships with their audience to build a community.

Most social media platforms have the pre-existing community-building infrastructure, making it easy for brands to build and interact with an online community of loyal customers.

Conduct customer service and research.

In the digital age, expectations for fast customer service have never been higher. Social media allows brands to address customer needs quickly and efficiently.

Promote their products and services for free.

Social media is a powerful communication tool used to update customers on their latest products and services.
Organic social media functions as a free promotional and community-building tool for brands.
---
The Organic Social Media Landscape in 2021
---
---
What are the advantages and disadvantages of organic social media?
---
Like any marketing channel, organic social media has its pros and cons for education providers:
---
Advantages
---
Free to upload and share creative content.
Allows providers to build strong and ongoing relationships with their current and prospective students.
Builds provider credibility through a strong social media presence.
An active target audience active on social media can allow for User Generated Content (UGC) campaigns.
Caters to the longer purchase journey of prospective students and allows them to follow the social media platforms of their chosen education provider better understanding of what studying there is like.
One study conducted in 2020 found that 58% of teenagers use social media to research education providers. In that same study, 77% of teenagers surveyed said their social media research was either somewhat or extremely influential in their choice to enrol.
---
Disadvantages
---
Difficult to reach specific target audiences — An in-depth target audience and hashtag research can help mitigate this and ensure your organic content is seen by the right audience.
Input does not always equate to output — the effort that goes into creating organic social content might not always translate into better performance. Organic social media is a trial and error process. Try experimenting with different post types and times to tap into the algorithm.
Organic creative content production and customer engagement can be time consuming and expensive. Determining how to make the most of your organic social media budget ensures no time or funds are wasted.
---
How to choose the right social media platforms for your brand
---
Selecting the right social media platform for your brand is critical. While it might be tempting to cast a wide net and sign up to as many social media platforms as possible, it's far more efficient to carefully select a smaller number of key channels that are best suited to your brand and your audience.
Here are the five key questions to ask when choosing the right social media platforms for your brand:
---
1. Where is my audience?
Different social media platforms have different audience demographics. Make the most of this by ensuring your brand has a presence on the platforms most relevant to your target audience. If you're curious about the difference between the major players in the social media landscape, here's a breakdown of the key demographics. Please note that these statistics are often in a state of flux, meaning it's important for brands to do their own research as well.
---
---
2. Which platform best suits my content?
While many social media platforms are starting to share similar functionalities, some are still inherently suited to certain types of content. For example, if your content marketing strategy is primarily focused on video, YouTube would be your go-to platform for publication. However, Instagram would be far more suitable if visual merchandising and brand aesthetic are crucial to your marketing efforts. Spend time on each platform to learn more about the kind of content that performs best and take that into consideration when planning your organic social content ideas.
---
3. What are my competitors doing in the organic social space?

Competitor research is critical to developing a brand's organic social strategy. Research the platforms your competitors are using, the kind of content they share and how they interact with their audience. Ask yourself which areas they are succeeding in and which areas you think your brand could do better in. For example, if a competitor has a tendency to leave comments with questions from prospective students unanswered, you could include 'highly responsive customer service' as a key element of your organic strategy.
---
4. How much time and resources can we allocate to organic socials?

Depending on your brand, time and resourcing allocated to organic social media management can vary significantly. Large companies have entire teams dedicated to social media management, whereas small businesses may only have one or two people responsible. It all depends on how much you are willing and able to dedicate to content creation and community management daily.
---
5. How will organic social media fit into our current marketing strategy?

Your brand's social media presence should complement your wider marketing strategy. Make sure to incorporate company-wide goals. For example, if a quarterly marketing goal includes launching a new student service, develop an organic social media strategy to assist with promotion.
---
How to create an organic social media marketing strategy

---
If you're ready to put together your organic social media strategy, here are the key steps to follow:
---
Market and audience research

As previously mentioned, understanding where your target market resides and which platforms are best suited to certain types of content will help you to make the most of your social media strategy.

Define your goals

Don't establish a brand presence on social media for the sake of it. Establish clear goals — how can your brand leverage social media to its marketing advantage? Determine your exact reason for developing your social media strategy, whether it's increasing brand awareness, building a community or promoting new products and services, and build out tactics from there

Establish your most important metrics and KPIs

Once you've set clearly defined and measurable goals, think about what metrics will effectively measure their success. For example, you might want to achieve a certain number of followers or produce a specific engagement rate within an allotted time frame. Use these KPIs to measure and optimise your performance over time, and use historical data to help define your average month-on-month growth targets.

Develop your content strategy

When it comes to social media, content is king. Consider which content types resonate best with your audience and chosen platforms and build your content strategy from there. Outline your content output schedule, including how much content you will produce and what days and times you will share it with your audience. Remember to include a mix of content types and take note of which content performs best.

Create pre-prepared customer service documentation and responses

Customer service is an integral part of any social media strategy but can often get overlooked. To save time, pre-prepare a set of responses to your brand's most frequently asked questions that you can easily copy and paste. Aim to respond to all customer enquiries promptly to ensure customer satisfaction. According to the 2020 Sprout Social Index, 40% of consumers expect brands to respond within the first hour of reaching out on social media, while 79% expect a response in the first 24 hours.

Prepare consistent visual branding and styling

Most social media platforms are highly visual, meaning consistent and high-quality content is essential. To achieve this, pre-prepare a set of digital templates made up of your most common post types. Additionally, double check your brand's social profile is well formatted and easy to understand from the perspective of a new customer.

Monitor performance and optimise where required

Stay on top of algorithm changes and platform changes by consistently monitoring your social performance, ideally monthly. Observe which content pieces performed best and incorporate these findings into developing new content.
---
Provider Spotlight: Swinburne Online
---
Swinburne Online is a digital education portal that delivers online university and TAFE courses on behalf of Melbourne's Swinburne University of Technology — one of Australia's leading educational institutions.
Offering a wide range of highly engaging and productive university courses, Swinburne Online's students have the opportunity to receive the same qualifications and study any time, anywhere through an innovative and easy to use digital portal.
Swinburne Online has a social presence on Facebook, Instagram, Twitter, LinkedIn and YouTube. The content on each platform is catered to suit each individual platform's capabilities. For example, the content shared on Facebook and Instagram is essentially the same but the post is formatted differently to suit Instagram's prioritisation of high-quality, visually appealing content.
What helps Swinburne Online stand out from the social media crowd is it's consistent profile set-ups. Their username is the same across all platforms, in addition to their bio and profile imagery. This not only helps students find their brand more easily but also makes their brand look professional and credible.
Additionally, the engagement strategies in place take advantage of each platform's individual strengths. For example, on Instagram where UGC thrives, their Instagram bio invites students to share their online studying experience using a specific hashtag and handle to encourage re-sharing.
The world of organic social media can appear overwhelming at first but with this industry insider knowledge, education providers can take their social media presence to the next level.
Keep an eye out for part two of this blog post series, coming in early December.