Blog
Student Retention for VET Providers: 6 Strategies to Improve Completion Rates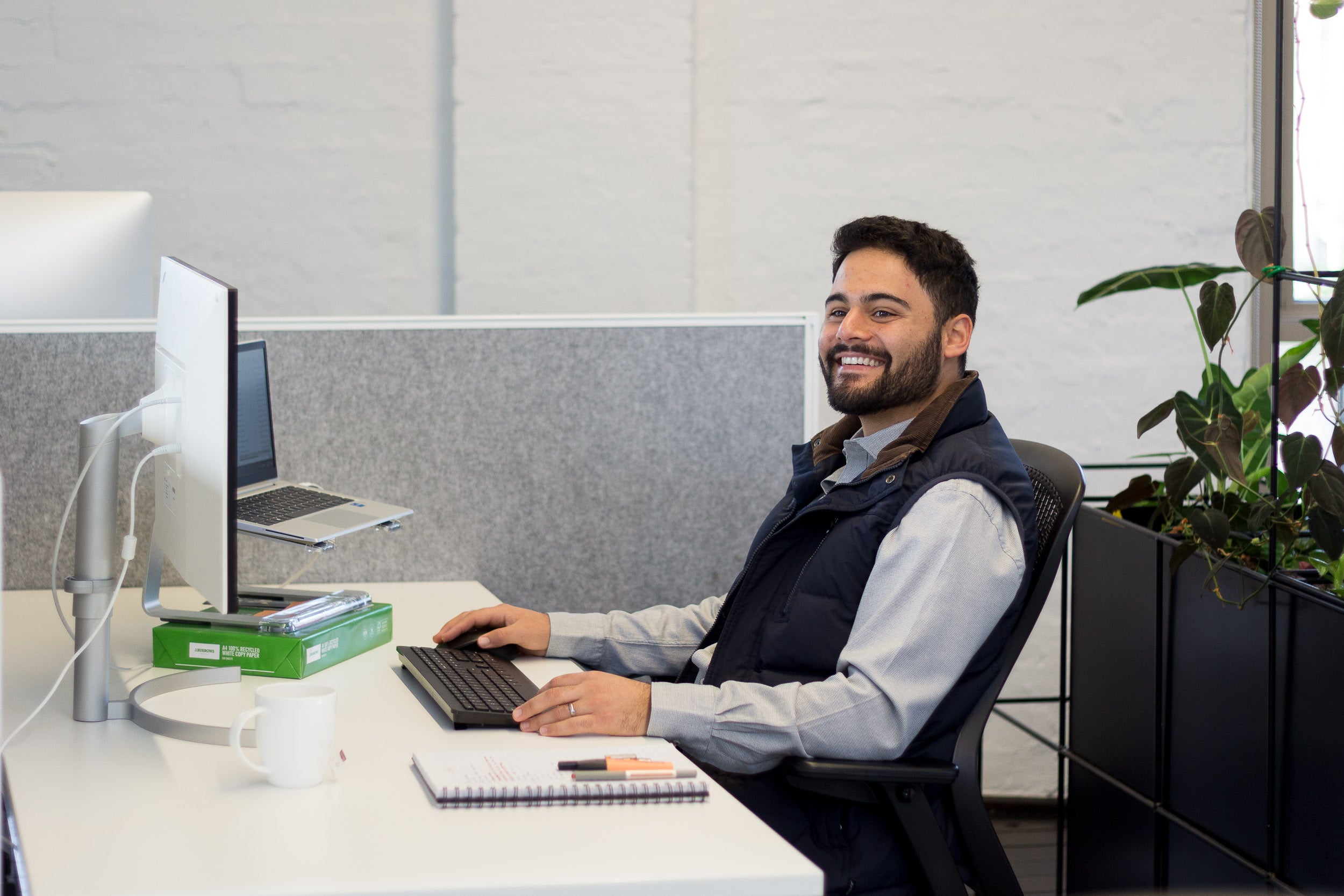 ---
Over 40% of students within our vocational education and training (VET) system never finish their courses through to completion. In fact, students in their first semester are at the highest risk of leaving their studies. Therefore, education providers must apply student-centric retention solutions to increase engagement and reduce non-completion rates. 
The future of education and training is ever-changing – influenced by various external factors such as government funding, emerging competitors and Industry 4.0 technologies.
As our education system becomes overwhelmed with competitors, providers must distinguish themselves. Providers who optimise their acquisition and retention strategies are more likely to receive higher student completion rates and satisfaction. 
Below, we unpack how future-forward providers can implement a student-centric framework to train the next generation of workers. 
Why is student retention important?
---
The National Centre for Vocational Education Research (NCVER) states that "program completion rates are an important measure for determining the success and efficiency of the Australian VET system." 
Therefore as Australia's primary training mechanism, all VET institutions must proactively measure and improve their program completion rates. Providers must design high-quality training and support systems to progress students from enrolment through to graduation. 
According to Monash University, student retention has far-reaching benefits that extend beyond the immediate learning community. Success in education has social and economic benefits for our economy.
As a general rule of thumb, educated students are more likely to:
---
Have better employment outcomes.
Contribute positively to the workforce.
Build stronger communities.
Factors that impact student completion rates in our VET sector
---
Individuals participate in education for a variety of reasons and at different stages of their lives and careers. Some will undertake training to learn new skills to enter our workforce for the first time, while others will study to upgrade their existing capabilities. 
Because of this diversity, there will be a range of factors that influence non-completion rates. In Figure 1, the NCVER outlines reasons that may affect completion rates within our VET system.
The factors above can be divisible into two buckets:
---
Those that pre-date entry to education or training
Those that occur after entry
Reasons such as academic under-preparedness, managing the transition to university and other personal problems will be present before entry. While these aren't necessarily relevant to providers, providers must consider these factors when developing retention programs and initiatives. 
While it's important to consider when these reasons may occur, it's also critical to understand who they may be attributed to – not all of the factors above can be solely attributed to the student. In fact, provider and course attributes can also alter a student's likelihood of completion. 
Understanding these segments is crucial to designing and implementing a student success and retention framework.
Developing a student success and retention framework
---
With only 56% of VET students completing their studies in 2019, it's clear that our education system needs more robust retention frameworks.
To do their part in skilling our domestic labour force, every education provider should design and execute a student-centred framework focused on providing enriched and supportive student experiences.
The following three key strategic priorities underpin a successful student retention strategy:
---
To deliver outstanding student experience through co-curricular activities.
To optimise of the academic curriculum, including changes to content, architecture and delivery.
To provide timely, relevant, accurate and tailored student communication.
6 retention solutions for education and training providers to adopt
---
Providers should personalise the framework to suit the needs of their students, staff and industries. However, there are several key strategies all providers can easily adopt.
---
1. Establish student engagement initiatives.
Establish programs that provide students with diverse opportunities to engage with other students, staff and communities. Engagement programs help increase a student's sense of belonging, ultimately leading to higher completion rates. Initiatives within this segment can include peer-assisted study support, mentoring programs, mental health facilities and indigenous engagement units.
2. Help students manage the transition into part-time or full-time study.
For individuals entering post-secondary education for the first time, managing the transition into full-time or part-time study can be challenging. Special consideration must be taken when developing the curriculum. Providers must avoid setting unrealistic expectations on first-year students to immediately adapt and transition into full-time or part-time study. 
To do this, providers can promote a smoother transition by incorporating introductory courses, particularly for programs of longer duration. These courses enable incoming students to gradually orientate to their environment and adapt to their study load.
3. Review course content and delivery.
Providers should audit their curricula to ensure there is an even spread of difficult courses – non-completion rates are higher when students face a demanding load within their first semester. 
Additionally, providers should look to technologically-driven short modules where possible. Shorter qualifications, including micro-learning, enable students to undertake study without disruption to their current routines, reducing non-completion rates due to personal or work circumstances.
4. Collaborate with industry on work-based learning.
Providers should identify opportunities for students to explore work-based learning. On-the-job learning ensures students don't lose interest in their studies and are well-equipped with the skills to enter the workforce. 
Opportunities include:
---
Collaborating with industry on projects that require students to apply real-world skills and solutions.
Partnering with key organisations to offer internships and work experience placements.
Introducing site visits, particularly for trade-based programs.
5. Provide financial support for low SES students.
Financial aid programs can significantly improve retention rates for low socio-economic or disadvantaged students facing debt issues. Financial assistance can create pathways to graduation for a larger cohort of students. 
Flexible payment plans and counselling support services are additional ways to support students from low socio-economic communities in progressing through their studies.
6. Use technology to establish effective and targeted student communication.
The ability to deliver timely and accurate information is a key retention tactic. In this digital age, providers should utilise technology for two-way communication to keep students engaged throughout their education and post-study. This can include:
---
Establishing a student web portal.
Automating newsletters to students and alumni.
Providing a platform for student queries.
The complex nature of attrition makes addressing retention difficult – there is no one-size-fits-all approach. Providers must implement a student-centred approach that is both adaptable to any external influencers and refinable as informed by data.