Blog
5 Steps to Take Your RTO Marketing Strategy to the Next Level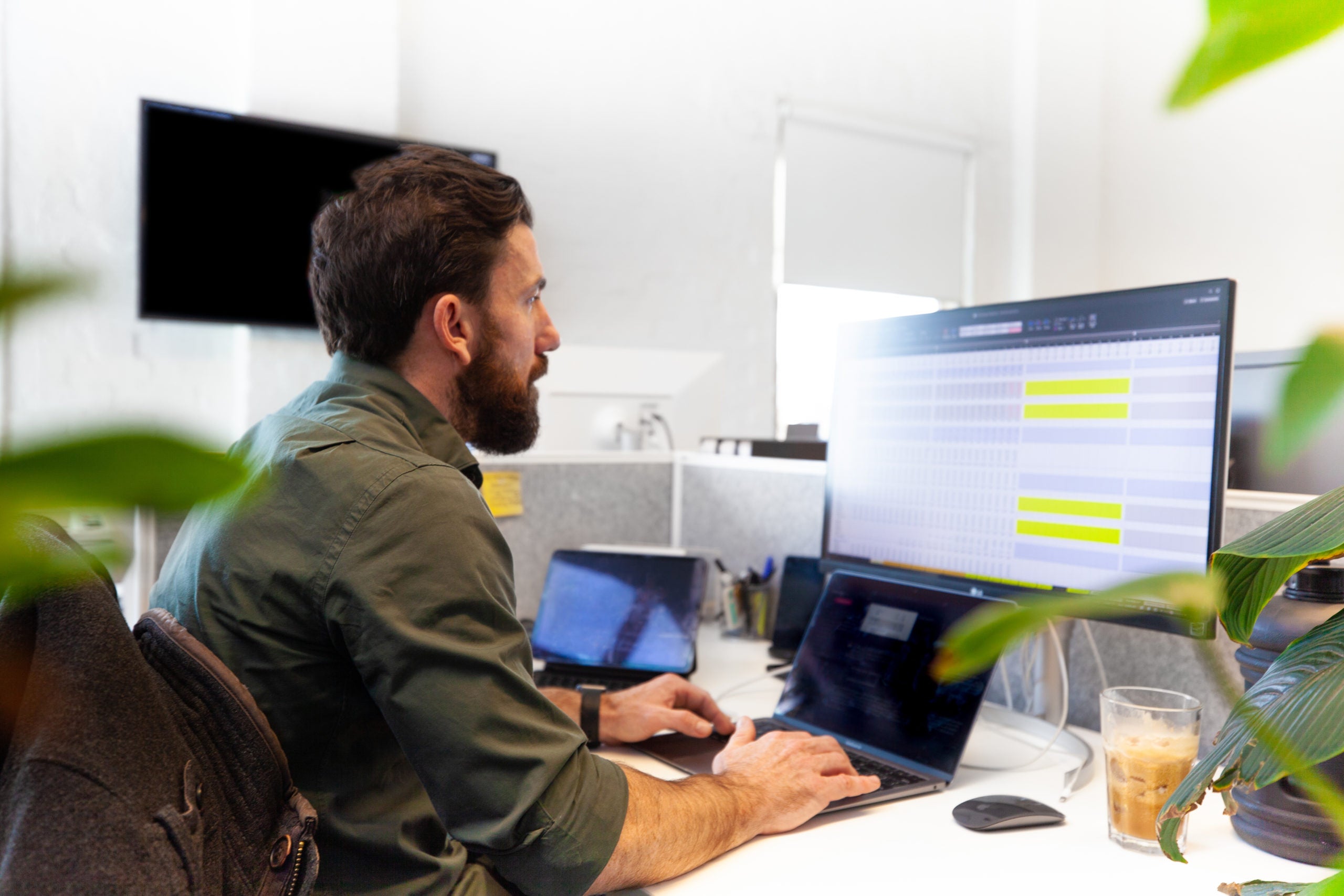 We've seen our fair share of RTO marketing strategies over the years. As it turns out, it takes a lot more than just an epic course offering to get students through the door.
Revamping your RTO marketing strategy could be what you need to start seeing results – here are five actionable steps to take your RTO marketing strategy to the next level.
Undertake a competitor analysis
---
Figure out what's giving your competitors the winning edge by conducting a competitor analysis.
This exercise will help you determine the strengths and weaknesses of your competition, highlight any strategies that might provide you with an advantage and identify any competitor weaknesses to keep in mind.
You might find that prospective students are heading towards one of your competitors instead, or that there's something about your website that's preventing them from hitting "Apply".
To start the process, collect a list of direct competitors (competitors who offer the same service as you, in a similar geographic area) as well as indirect competitors (competitors whose services are different than yours but could satisfy the same need).
Have a look at what you do and don't like about their marketing strategies. This might involve looking at the language they use, the design of their marketing collateral, and the overall tone of their branding.
Have a look at your competitors' websites:
---
Do they make it easy to browse through courses or leave an enquiry?
Can a prospective student access all the information they'll need to make their decision?
What is the user experience like?
Now that you've had a good look at your competition, you'll be able to develop your differentiators (more on that later in this article) and give prospective students a reason to come to you.
---
What's next?
Social media scheduling tool Buffer offers a fantastic free guide to performing a "best-in-class" competitor analysis. Kick-off your research with this free template.
Develop target personas
---
It's not enough to just have a general idea of who your target audience is or base this idea on assumptions. Instead, conduct research on your target personas and ensure your marketing messages are as tailored as possible.
You'll develop various content streams to reach different personas — whether that's social media content for your teenaged prospects or paid LinkedIn advertisements for your mature-aged students.
You can conduct target persona research by:
---
Conducting phone interviews
Sending out surveys
Asking the internet, on a forum like Reddit or Quora
Diving into your analytics to look at your existing customer base
Conducting external market research and analysing this data to better understand your user
Unpacking the user profile and demographics of students enrolled in your courses
---
The personas you create should be reflective of real people.
Perhaps one of the people you interviewed, Ed, is a great representative of one of your target groups. Ed's in his early 30s, and is working as a carpenter. However, he also has an entrepreneurial streak and would love to establish his own carpenting business. All he needs is some training to develop his business acumen.
---
You should create a few target personas to zero-in on the needs of your student base and their learning journey.
---
Establish your unique selling points and brand identity
---
In the crowded educational landscape, it's crucial to be able to distinguish yourself from other RTOs. Now that there are countless online learning options, students aren't restricted to their local RTO. You're now up against competition from all around the country, and indeed around the world as well!
To set yourself apart, you'll need to identify what your unique selling points (USPs) and brand identity are. Remember that your USPs actually need to be unique, and not just generic positive statements like "quality education", "skilled staff" or "great course selection".
Is the heritage and history of your educational institution the reason why students flock to you?
Or are you perhaps an industry leader in technology?
After establishing your USPs, think about how you can create a brand identity that will resonate with prospective students.
Think about:
---
Creating a mission statement
Creating a style guide
Making a new colour palette
---
A great example of this is Academy Xi, which is known for its industry-specific focus. Specialising in human-centred design, business and marketing, and new and emerging tech allows them to distinguish themselves from the competition. The clean and modern design of their website itself reinforces their expertise in design.
---
Develop a content marketing strategy
---
A content marketing strategy helps you tie together all of your business elements to create a cohesive marketing message.
First, identify your business objectives to determine how your content might facilitate that. If you're looking to generate leads, search-optimised and sales enablement content is for you. If you want to grow an eager audience, thought leadership content will be more appropriate instead.
If done right, investing time and effort into your content can really pay off, helping you achieve goals like:
---
Establishing trust with your audience
Generating leads
Building your authority within the industry
Improving conversions
It's also important to diversify your content marketing strategy with a mix of top, middle and bottom-funnel content so that you can reach your audience at each stage of the student journey.
Depending on your goals, some of the content types you might want to consider using include:
---
Search Content

Content that is made for search and involves targeting relevant keywords. This type of content is optimised for user search intent.

Sales Enablement

A content type that shows your products or services in action. Showcase your course offering in a way that resolves your reader's pain point.

Thought Leadership

Content that involves leveraging your authority in your industry to demonstrate your unique knowledge and credibility.
Effectively manage your marketing channels
---
Launching a multi-channel marketing strategy can be hard to manage on your own. Perhaps you simply don't have enough hands on deck to create content for the five or six different platforms your target audience is on.
Or maybe the content you are creating is simply failing to hit the mark in terms of conversions, click-throughs or other important metrics. Perhaps it's better to put this task in the hands of education marketing experts, and simply lend them your RTO-specific knowledge as needed.
At Candlefox, we provide an uncomplicated alternative to juggling multiple marketing channels. Let us help you attract high-intent prospective students today.
---
By successfully implementing an multi-channel marketing strategy, providers can tactfully interact with their target audience on various platforms.
A multi-channel approach not only forms a combination of channels but also channel forms like paid (i.e. Facebook Ads) and organic (i.e. organic search).
This healthy mix extends the reach of your message and makes it accessible to students — no matter their platform of choice.
---
Looking for more guidance on best practices?

---
RTOs with exemplary marketing strategies
---
Look to industry leaders like Ducere Global Business School and Upskilled for inspiration on your marketing strategy.
Ducere Global Business School is a social enterprise offering degrees for 21st-century innovation. In line with this, their website is elegant, utilising a black and gold colour scheme. Their blog shares a variety of insights, from course information to self-improvement tips.
---
---
Upskilled is a more vibrant and youthful education provider, with their branding reflecting this. Various content types, such as career advice, industry insights, and study tips, help bring their content strategy together.
---
---
Developing an RTO marketing strategy is key to attracting, nurturing and converting leads. Also bear in mind that your content marketing strategy might need to change as your organisation grows and your priorities shift.
With Candlefox by your side, developing a living, breathing marketing strategy has never been easier.
Need a specialised education marketing solution that's 'set and forget'?