Blog
Email Marketing for the Student Journey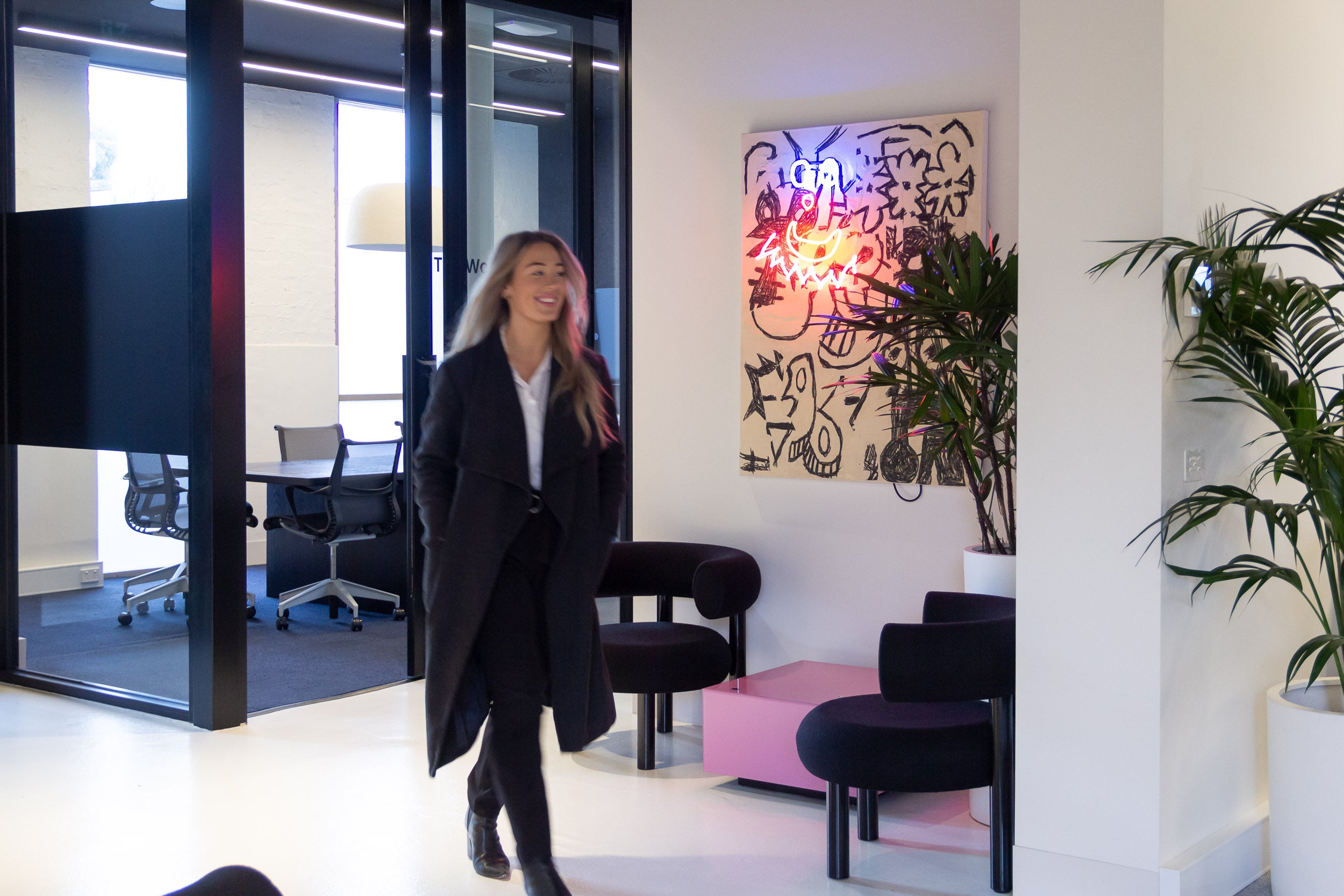 ---
When it comes to maximising your enrolments, email marketing and automation is essential to nurturing and converting prospective students.
During the first phases of the student journey – discovery and consideration – learners actively seek information on courses. They'll do this by exploring your onsite information, student resources and peer feedback.
A follow-up strategy should nurture learners ready to escalate their decision-making process. Once students have shortlisted their course of choice, they'll most likely attempt to source further information via email, phone or direct contact with your course advisors. 
Our previous blog provided best practice post-enquiry techniques to maximise enrolments via phone enquiries and lead nurturing. However, these strategies need to work in tandem with email marketing. 
Email marketing sets you apart from your competitors, provides additional information, and enables your learners to make more informed decisions about their studies. 
Here are five elements that make email marketing successful.
Timing is everything
---
Send your first email instantly.
When a user enquires about a course via a form on your website, the last thing you want to do is keep them waiting. Reduce their waiting time by setting up a triggered welcome email. 
A triggered email sent immediately after enquiry will ensure you keep learners engaged and your brand front of mind. This is because triggered emails have higher open rates than standard emails. Our data shows that our triggered welcome emails are opened three times more than standard emails. 
When you make a purchase online, you expect to receive an email instantly acknowledging your order. 
The same principle applies to course enquiry and student enrolments. Learners are expecting to receive an email acknowledging their interest, receipt of their enquiry and further information on next steps. 
While timing criticality is important, the content of your emails and subsequent interactions is equally important. Together, all three elements help you to build a more streamlined user journey, converting more prospective students.
Set expectations
---
Set clear expectations in each email.
Following their enquiry, learners will want to know about next steps. It's crucial to address this in the welcome email and set expectations for future interactions. 
If the next step is for the learner to receive a call from a course advisor, communicate this clearly. If possible, establish some guidelines – let them know when they'll be contacted and who will be contacting them. Better yet, if your technology allows, give the learner the option to schedule when they receive the call. 
This helps to set yourself and your course advisors up for success. You're fostering a positive sentiment with learners, increasing your contact rates and improving the quality of the conversations with prospective students. 
Below is an example of a welcome email that clearly sets out learner expectations.
---
Keep it personal
---
Talk to the individual, not anyone and everyone.
A strong email marketing strategy is sending the right message at the right time. If you're not personalising follow-up emails, you're not providing value. And if you're not providing value, learners will simply look elsewhere – more often than not, they'll turn to your competitors. 
According to Campaign Monitor, personalisation increases customer engagement. On average, personalisation increases sales by 20%.
Some simple ways to increase the level of personalisation in your emails include:
---
Using personalisation strings such as 'first name' and 'course name' in each email's copy or subject line. Emails with personalised subject lines are 26% more likely to be opened than those without.
Building dynamic content blocks to display relevant information to the learner. We recommend creating content that provides specific information about the course or industry they enquired about.
Changing your tone of voice and messaging based on the learner's enrolment journey stage. For example, your welcome email will most likely sound different to your post-enrolment email.
Don't overdo it
---
Frequency can make or break your email marketing campaigns.
While it's important to follow up with your prospective students regularly, too much can be a bad thing. Too many touchpoints can make your email marketing campaign feel like spam.
As a general rule, avoid sending them out too often. However, every business is different. So it's important to test and find a sending frequency that achieves the best results for you. 
To determine if your frequency is effective, analyse your emails. Look for changes in your open and click-through rates, conversions and unsubscribes. If you notice increases in the first three metrics and a decrease in the last metric, you're on the right path.
Test, test and test some more
---
An email sent without a test is a wasted opportunity to learn.
Every marketer knows how important it is to get into a habit of testing everything. 
No test is too small or unworthy – even a seemingly minor change can have a major impact on conversion rate. A slight variation in the copy or a minor adjustment to the layout can significantly impact your results. 
It's imperative to know what metrics to look at when evaluating the results of an A/B or split test. 
While it's standard practice to evaluate A/B results based on either open or click-through rates, they sometimes don't paint the full picture. Combine these indicators with other metrics such as your conversion rate to effectively analyse performance.
Explore the following scenario: You're testing two subject lines.
Subject Line A achieves an open rate of 20% and Subject Line B achieves an open rate of 18%. On the surface, subject line A is the clear winner. 
But when you deep-dive into the conversion rates of each, you may find that Subject Line B was in fact the better performer, generating significantly more enquiries, transactions or sales. 
This could indicate that Subject Line A was misleading and didn't resonate with the needs of the learner. On the other hand, Subject Line B, while not having the strongest subject line, best met the learner's requirements. 
While this is an example for illustrative purposes only, it highlights the importance of looking beyond opens and clicks when evaluating any test.
There are so many elements to consider when designing your email marketing strategy. At a fundamental level, your strategy should be built around anticipating the needs of your end user and exceeding their expectations. 
We suggest starting simple and building a more complex strategy as you identify your learner's needs. 
When done well, email marketing can drive significant revenue and build long-term relationships with your learners.
If you'd like to learn more about post-enquiry nurturing, get in contact with us today!