Blog
COVID-19 UK Education Survey – Shifting Learner Trends Under Lockdown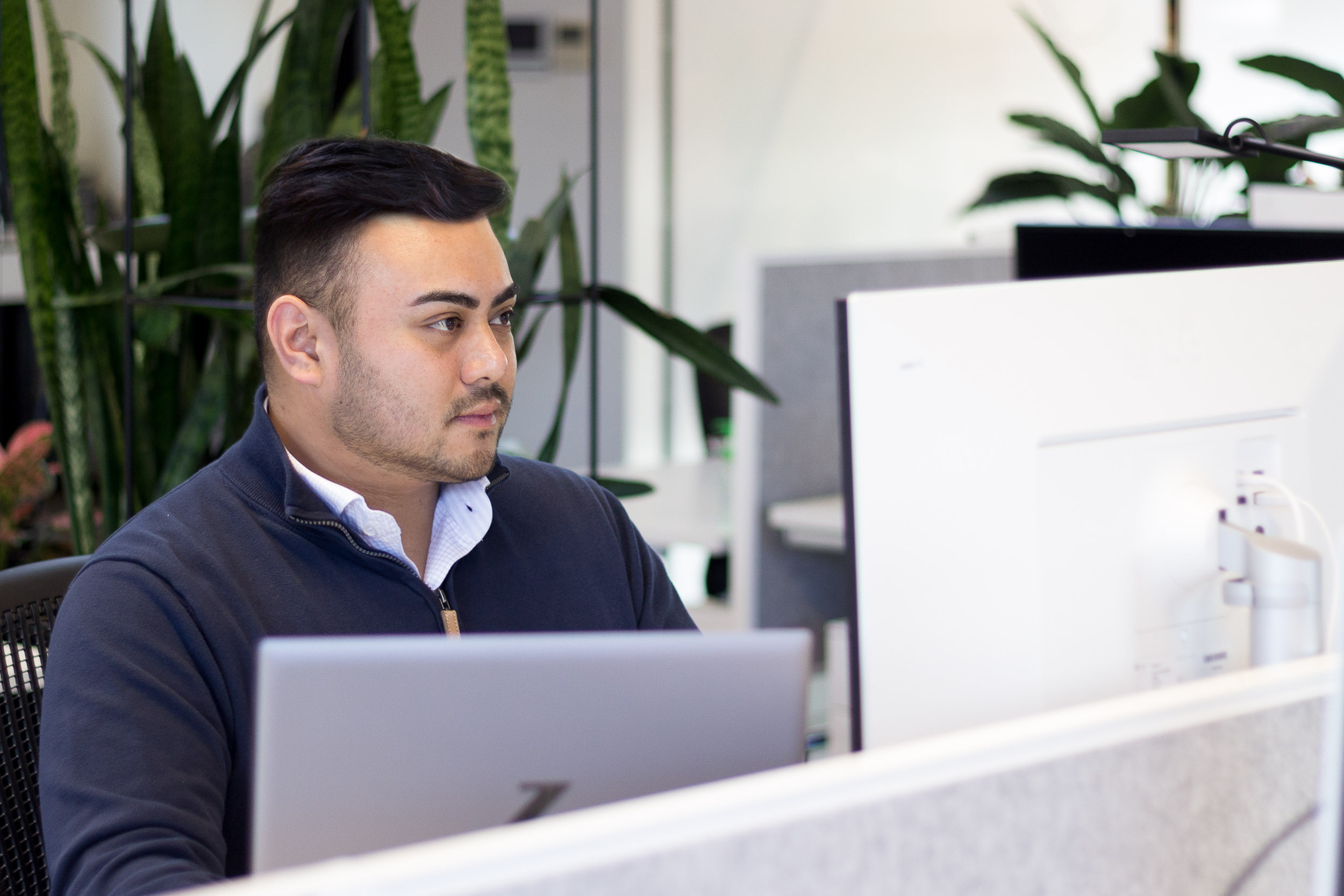 With the UK education sector predicted to be hit hardest by the COVID-19 crisis, we asked our student prospects to tell us more about how their study preferences have been affected.

Six weeks into lockdown, we have seen the closure of schools, colleges and universities, which has prompted discussions in the UK regarding the economic impact of the Corona crisis on many of the country's institutions.
A recent report by the Office for Budget Responsibility (OBR) found that the economic disruption brought on by social distancing and the closure of businesses and institutions could see UK gross domestic product (GDP) plummet by 35% between April and June. 
However, the OBR also highlights that some sectors stand to be more acutely affected than others.
The report reveals that the UK education sector is one such sector and is predicted to absorb a lot of the impact. It is mainly the traditional educational routes, such as universities, that are now facing collapse. 
The adult education sector, on the other hand, which has been quick to mobilise and adapt to the crisis, appears set to thrive. According to The Guardian, record numbers of people have been engaging with online learning platforms since the start of the outbreak; with Coursera seeing an 'eightfold increase in enrolments'. 
While the crisis itself is a burden we would have preferred never to experience, its nature highlights the key role of online learning and online learning providers. It also represents an unprecedented opportunity for our partners to be key drivers in the e-learning revolution.
Keep reading to find out the results of our survey!
CoursesOnline – COVID-19 Education Survey
---
To help our providers gain an understanding of shifting student motivations and preferences amid these uncertain times, we have conducted a survey across all territories, including the UK. Through this survey, we sought to illuminate the impact of COVID-19 on student prospects, such as:
---
Whether prospective students are more likely to undertake further training in lockdown
The reasons why they may/may not be more likely to do so
Preferred study method prior to COVID-19
Preferred study method now compared to last year
The subject areas most desirable to student prospects currently
Q. Has COVID-19 made you more or less likely to begin a training course in the next few months?
---
Our partners will be pleased to note that the overwhelming majority (69.8%) of survey respondents revealed that the Corona crisis has made them more likely to begin a training course in the next few months. 
While universities all over the country are reporting mounting losses, countless numbers of aspiring learners are taking charge of their own development and using quarantine time to pursue online learning.
Whether it be to offset the inevitable impact the post-lockdown economy will have on people's jobs or simply regaining a sense of control amid great uncertainty, appetite for online learning shows no signs of slowing. This is, as BusinessBecause reports, a 'watershed moment for online learning', and consequently also for our partners who offer a wide portfolio of online courses.
It could also be argued that the current crisis has accelerated nascent trends such as those reported in Pearson's Global Learner Survey, which found that most learners reject the idea of university as the only path to success, and instead prefer 'stitching together a range of educational experiences based on what they can afford and what works for their lifestyle at a given point in their lives and careers'.
Q. Why has COVID-19 made you more likely to begin a training course?
---
Next, we asked students why the coronavirus crisis has made them more likely to begin a training course. As shown above, there are a variety of reasons why COVID-19 has inspired student prospects to undertake further training.

From having 'more time available' and wanting to remain productive, to seeking to change careers as the crisis has left many furloughed, unemployed or otherwise uncertain about their future, it's clear that motivations have changed fast.
As millions lose their jobs and our post-Corona future looks bleak at best – with predictions that it would take until 2023 for the economy to return to its pre-Corona state – it seems only natural that prospective students would try to secure their futures and make themselves more employable while the world is at a standstill. 
Similarly, many employers have taken it upon themselves to support their furloughed employees, offering online learning subscriptions and access to mindfulness resources in order to help foster a sense of achievement that may be hard to achieve while out of work. 
Therefore, the opportunities for further education providers and their students are many.

However, thought should be given around how to deliver the best possible courses to those who want to upskill in preparation for post-lockdown life. This shift could require changes made to course content, delivery and student support, to ensure that the qualifications these courses offer can stand the test of the rapidly shifting job market.
---
We are very fortunate to work in a sector that enables us to thrive and win over new clients at a time of great economic uncertainty. Our client base has been quick to mobilise and move their classroom-based courses to online equivalents, which in turn allows us to continue to match countless students with their dream course and support them as they upskill during lockdown.
---
Q. Why has COVID-19 made you less likely to begin a training course?
---
The majority of responses above relate to the 'financial uncertainty' that has become the hallmark of this crisis, preventing many from making any costly commitments at a time when a regular, stable income is a luxury.
Many respondents also report that other obstacles, such as feeling 'too stressed' and not having enough time to study have also impacted their decision to study. 
We appreciate this is an uncertain time both for learners and our partners. However, the insights that our survey has generated could be a great starting point for our providers to reevaluate how they can best support their students during this time. 
As well as making sure that your salespeople are prepared to handle difficult conversations and adopt a holistic approach where necessary, other things you could look into are:
---
How much support is given to students facing personal challenges
Whether certain parameters, such as time to complete a course, could be relaxed
Whether more flexible payment plans could be agreed on for the duration of the crisis
Whether access to mindfulness & meditation apps could be offered to student as part of the course
---
Reevaluating the above may serve as a great selling point but, more importantly, it will enable you to build a genuine relationship with your students, ultimately benefiting your brand perception and enrolments.
Q. Before the crisis, which study method was most desirable for you?
---
Q. Given the situation, is online learning now a more desirable method of study compared to last year?
Although online study appears to have always fared better amongst our student prospects, a much larger majority now find online learning to be the go-to method of study, with only 12.2% still preferring in-class learning.
When coronavirus sent millions into lockdown, the way we learn has been made to adapt to this new reality. Education providers, teachers and students are now being forced to think critically, problem-solve, and be more creative and agile to make space for learning at a time of social distancing.
As a result, online courses have surged in popularity since March, as the crisis makes us all rethink the idea of education and what learning should look like in the 21st century, and prepare for life following lockdown.
Q. If you had to stay home, which subject-area would you be most interested in studying?
---
---
Though it's unclear whether the current crisis has had an impact on the subject areas our student prospects are most interested in studying, the results are nevertheless fascinating.
Business (30.7%), Psychology (29.9%) and IT (29.2%) have received the most votes from our survey respondents. This is particularly interesting when we consider how oversaturated the current job market is with business graduates and the increased popularity of psychology in UK higher education in recent years, making these two areas quite uncertain in terms of career prospects. This suggests that students' preferred subject areas have not been affected by the uncertainties that Covid-19 presents.
COVID-19 has presented the education sector with a number of challenges, forcing it to rethink its modus operandi and search for innovative solutions to meet learner needs. As a result, a new educational territory is being carved out.
This new territory carries with it a great opportunity for our partners to evolve alongside the adult education sector, by tuning into the shift in learner needs and venturing beyond the conventional.