Blog
A Comprehensive Guide to Maximising Your Enrolments in the UK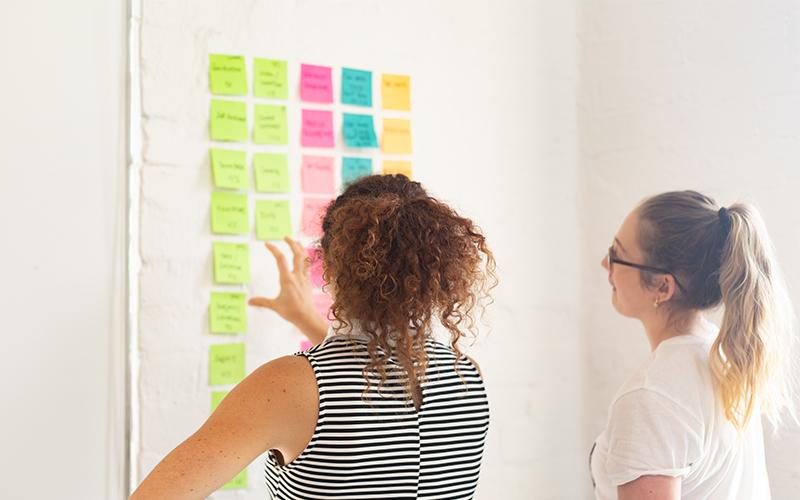 At Candlefox, we continually strive to deliver the best and most rewarding services to our clients , in a way that is simple, clear and effective.
For this reason, we've put together a '3-Step Model to Maximise Student Enrolments' –  helping put our services and products in the context of the marketing funnel.
This model will provide our partners with a digestible overview of our available products, along with their expected impact on lead volumes, lead nurturing and our clients' brand awareness.

Read on to learn how these products can help you thrive!
The 3-Step Model to Maximising Enrolments
---
Our 3-Step model is made up of three different components: Lead Volume, Brand Awareness and Student Journey Optimisation. These three components and their accompanying products cater to the different stages of the sales funnel, helping to attract and turn newly arrived enquiries into happy, engaged students. 
Let's investigate the 3-step model in more detail:
For our partners, attracting student enquiries is the very first step in the prospective student journey. 
While we take care of the heavy-lifting when it comes to lead generation, there is often more to be done to drive student interest, particularly for competitive subjects areas.
Part of the work we do is also researching and testing the different ways our partners can increase their visibility and appeal on our site. Through this, we've brought you three different products to drive lead volumes on your course listing pages – these are:
Sector Spotlights
---
One of our newest additions, Sector Spotlights, is designed to give our clients an extra boost to help display their brand more prominently – above the fold – on a subject area of their choice. Though we've only rolled them out in the last two months, some of our partners have reported increases of up to 90% in lead volumes.
---
---
Sponsored Email Marketing/EDMs
---
99% of consumers check their email every day, and it's said that millennials prefer communicating with businesses via email. With that in mind, it's no wonder that email marketing continues to thrive. However, we understand that successful email campaigns equal time and resources, which is exactly why we've started offering this service to our partners.
With our EDMs, you can sponsor a one-off email to all contacts in our UK email database, and target a user base with a demonstrated interest in further education. What's more, the email is completely customisable, allowing you to highlight the course offerings and services you're keen to promote.
---
Our eDMs are a premium product, made available to only one client per month. We hold our email database contacts in high regard and are wary of alienating them by sending too many emails.
Homepage Logo Placements
---
The homepage is the face of our brand, which is why we're always on the look-out for opportunities to optimise this page, to best appeal to users. 
Homepage Logo Placements significantly boost our clients' visibility on our site, allowing your brand to be featured prominently and giving you an edge over other providers. By opting for this product, your brand logo will be displayed 100% of the time. The logo itself will be clickable, which means that users can continue onto your Provider Profile page and view your course portfolio.
This product is perfect for providers who don't leave their lead generation to chance and who want to make sure that their brand is visible to all our site users. If that sounds like you, then get in touch with our team for more information.

Whether you're looking to establish your presence in the education sector, stand out in a crowd of competitors in your niche, or achieve a business objective, there are many reasons why brand awareness may be important to you. 
Sitting at the very top of the marketing funnel, the significance of Awareness shouldn't be overlooked. It represents the first stage of the journey taken by your prospective students, and it is when they begin to learn about who you are and form an idea of your course and its value.
Student prospects at this stage of the funnel have little knowledge about the value of your  offerings, so it's important to make yourself visible and anticipate different user queries. 
At Candlefox, we've worked hard to create products to help our partners and their courses reach as many students as possible while leaving a favourable impression.
Enhanced Provider Profiles
---
To help your prospective students graduate from the awareness stage of the funnel, you need to make a good first impression. Enhanced Provider Profiles have been designed to give you that very opportunity. These products allow you more space to introduce yourself to prospective students and showcase the benefits of your courses.
Some features of our Enhanced Provider Profiles include:
---
Video content
Satisfaction score
Student reviews
Testimonials
---
Popular courses
Video galleries
Image carousels
Fully customisable text blocks
---
So far, we've found that Enhanced Provider Profiles enjoy higher engagement rates, higher dwell time on site, as well as, most importantly, allowing students to build a meaningful first connection with your brand and be propelled further down the funnel.
---
Advertorials
---
Also referred to as 'sponsored content', our Advertorials give our partners a unique opportunity to promote an aspect of their brand amongst our ever-increasing blog readership. Whether you've just launched a new service or product, or if you would like to establish yourself as a thought leader in your niche, our Advertorials can help you do this – and much more.
An old-school marketing practice, Advertorials continue to deliver high ROI. From increasing brand awareness, engaging with wider audiences to boosting your lead volume and sales, the opportunities offered by this product are innumerable. If you're struggling to make a mark in your sector or niche, you may well find our sponsored content to be the nudge you've needed all along.

---
Student Journey Optimisation
---
While Lead Generation is a very important first step, its purpose is to cater to the very top of the funnel. However, your work most certainly doesn't end there. 
It's equally important to ensure that your student enquiries are ready to be converted into enrolled students in your courses. The step following lead generation is lead nurturing, and it is all about engaging with potential students and building a relationship with them. 
If a student prospect is not ready to enrol immediately, this doesn't mean that your course offerings or your unique value proposition aren't up to scratch. According to research by Marketo, 50% of leads in any system are not yet ready to be converted. However, the same research has also found that companies that commit to nurturing their leads generate 50% more sales-ready leads compared to companies that don't.
Taking this into account, we've created a number of different products to help you nurture your leads and boost your conversion rates.
---
Phone Leads
---
While email may be the preferred means of communication for many of us nowadays, there are certain circumstances where you really just want to pick up the phone.
Phone Leads continue to lead the way in terms of facilitating conversions; offering conversion rates as high as 30-50%, along with allowing education providers to build genuine rapport with their leads, respond to their queries and concerns and provide a level of service more likely to leave a lasting positive impression.
The Phone Leads we offer have the power to do just that, providing an attractive alternative to our text-based enquiry forms and opening up new segments of users. And they aren't just a great alternative to enquiry forms, they're also a powerful standalone tool with the potential to convert at very high rates and stimulate buyer intent. A combination of good salespeople and our Phone Leads will have your sales surging in no time! 
For almost a decade now, marketing gurus have been predicting the rise and the eventual dominance of video in the digital content sphere. The accuracy of these predictions is now impossible to ignore, as the volume of video content is increasing exponentially.
---
As of 2020,
---
of businesses use video as part of their marketing efforts
---
From a user perspective, video is more entertaining, engaging and digestible – viewers have been found to retain 95% of video content, as opposed to 10% of text-based content. 
As far as the benefits for our partners go, Video on Course Listings could be the boost you need to engage with your prospective student base and bring attention to your courses and strengths. Some providers have opted to include student testimonials in their videos as social proof, or include lesson examples to give users an idea of what the course is like. Ultimately, video is a unique tool and opportunity, with the potential to allow you to engage and appeal to prospective students in a way that text-based content can't quite do.
---
---
Post-Enquiry Personalisation
---
Our Post-Enquiry Personalisation product gives our partners the opportunity to really take charge of their lead's sales funnel trajectory. 
The post-enquiry stage can be a key determinant in whether a student enrols in your course. Personalising the student experience is one way of nurturing student enquiries after they've visited our Marketplace. According to Adweek, personalisation can lower acquisition costs by up to 50%, boost revenue by 5-15% and improve marketing spend efficiency by 10-30%.
If If you'd like to nurture leads a step further and optimise your communication with prospective students, Post-Enquiry Personalisation may just be the boost your brand needs. This product offers you the opportunity to tailor the 'Thank You' Page, including information about your brand and your course offerings, in addition to the option to embed rich media (video or image). Some providers also like to use the space to feature their phone number.
Similarly, the product also includes customisable 'Thank You' Emails sent to leads immediately after submitting an enquiry.