Blog
The Role of Education in Our 'Pink' Economic Recovery (AU/NZ)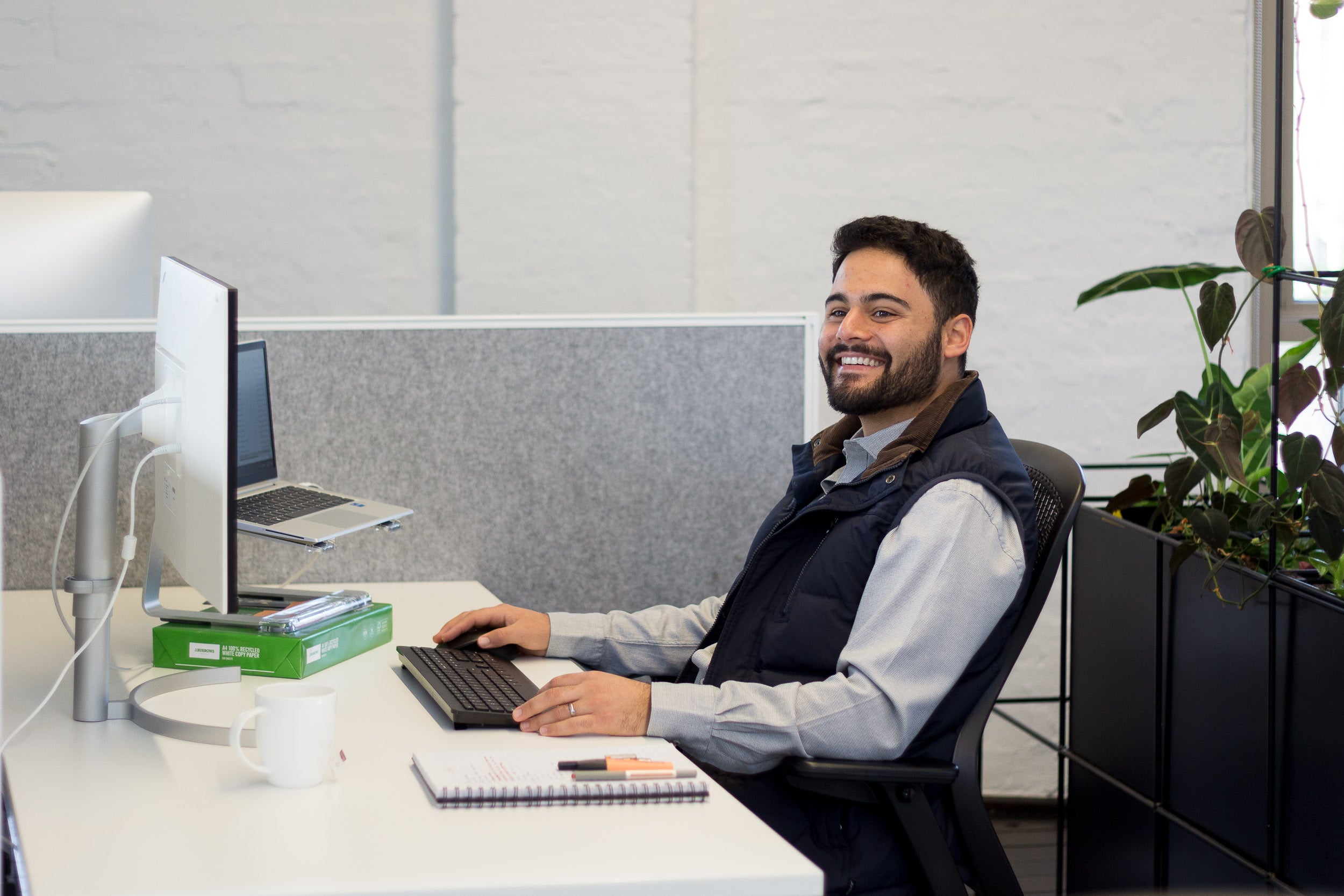 ---
Our workforce has buckled under the weight of a post-pandemic recession — with concerning irregularities emerging within the Australian and New Zealand workforce.
The COVID-19 outbreak had a disproportionate impact on working women. They faced redundancies in larger numbers than their male counterparts, with a significant percentage compromising education and training for domestic responsibilities. Many are calling this crisis a 'pink recession'. 
This 'pink' economic downturn presents a unique opportunity for training providers to reinvent education design and delivery. 
We will witness a pivot in the relationship between the education system and the world of work. Innovative training programs will be crucial to building a resilient workforce and pave a way for our economic recovery post-pandemic.
The economic impact of COVID-19 and growing 'pink recession' concerns
---
The effects of the pandemic will reverberate globally for years to come.
Our workforce has witnessed a great asymmetry when looking at the impacts to each gender.
Australian women lost jobs at a greater rate than males. A study conducted by Monash University recorded 55% of the total jobs lost in April were held by women, despite women only accounting for 47% of the overall workforce.
In the height of the pandemic, we witnessed the responsibilities of home learning and domestic duties fall to women. Females were three times more likely than males to take unpaid leave or resign to look after children or provide family care. 
Female enrolment in tertiary education also dropped significantly, with women accounting for three-quarters of the overall student decline in higher education in 2020. 
As we look beyond the pandemic, women will feel the effects of the decline in education and work opportunities for years to come.  
This presents a unique challenge for Australian and New Zealand education and training providers.
The role of education providers in our workforce
---
Providers have seen an increase in responsibility when it comes to their role in educating workers.
Changing technologies are causing disruptions to our job market and evolving our nature of work. Workers must determine how to adapt to rapidly changing conditions and employers must find the best approach to transition workers to emerging roles and responsibilities. 
Education providers play a pivotal role in reshaping education programs that directly impact learners and employers. Innovative learning pathways and short courses will deliver training in high-value skills and industries that address the challenges of our labour market.
A proactive approach to education design and delivery
---
For our economy to emerge stronger from the COVID-19 crisis, education providers must reinvent their training programs to meet the needs of the job market.
Providers must develop and pilot innovative education and training programs that better align with the modern world of work we face today. They need to create more opportunities to upskill or reskill workers to enable our workforce to bounce back stronger.  
---
Meet BreakThrough Business Solutions
During the pandemic, education provider BreakThrough Business Solutions set a goal to design and deliver a training program that addressed the growing pink recession in New Zealand. 
Fiona Clark, Director and Business Growth Specialist at BreakThrough, explains how they identified a gap in the entrepreneurial market and designed a course that met the needs of these female learners.
"Early in the pandemic, we noticed many small businesses struggling. Although a minority, female-led businesses were an extremely vulnerable group in our industry. They didn't have the support of a community and were struggling to adapt to the digital market," explains Clark. 
"We wanted to design and deliver a course that provides these women with entrepreneurial skills and the support they need to safeguard and scale their business." 
Launched in December 2020, the new Women in Business program focuses on building the growth capacity of female-led businesses to combat the unemployment crisis in New Zealand. 
"Small businesses play a significant role in our economy. With rising unemployment numbers, it's important that we prevent more women from becoming another government statistic," says Clark.
---
Our new program protects at-risk female-led businesses and empowers them to create job opportunities for other unemployed workers – bridging the gap between education and unemployment.
---
Fiona Clark, BreakThrough Business Solutions
A roadmap for providers reinventing their learning design
---
Training providers face a learning curve as the global education system figures out the best approach to reshape their education programs. 
We developed a roadmap with three critical steps for providers when optimising existing or designing new course content.
---
1. Identify and map any related trends in the market.
As technology changes and new industries emerge, providers will need to adopt a proactive approach to their learning design. This stage involves diagnosing the existing capabilities of the workforce, including any skills gaps, and comparing them with future trends.

There are several paths providers can take when scoping the market:
---
Analyse industry reports and publications for valuable data and insights. Education bodies such as the World Economic Forum and the National Centre for Vocational Research (NCVER) release data on high-value skills or industries.
Feedback from prospective and existing students can uncover emerging trends. Conversations with those in the workforce can spark inspiration for future course design.
---
I make sure to ground myself and actively listen to the feedback from my industry. During the pandemic, I spoke to numerous women and found I had recurring conversations around female-centric upskilling. It was clear to us that we needed to develop the Women in Business program.
2. Assess readiness to deliver.
In this stage, providers must approach learning design with innovative thinking. They must identify their ability to deliver training solutions that contribute to future-fitting the workforce.
Consider whether existing programs meet the specific needs of industry or whether there is the need to pivot educational content to fill in those market gaps.
---
Having been in the entrepreneurial sector for over 10 years, we have built a collection of programs to support business owners at various stages of growth. However, during the global pandemic, we saw a need for a course specifically focused on developing female entrepreneurs. And after many iterations in design, we finally launched the new Women in Business program.

3. Build an infrastructure for delivery.
Constructing a quality infrastructure for delivery requires the adoption of new technologies. As the future of work accelerates to a digital-first mentality, providers must prioritise online or blended learning as the solution. 
Providers must also look to embed digital literacy in their programs as we enter Industry 4.0. Injecting digital technology into the student learning experience will expose students to technological skills useful later in their careers.
Learn more on how providers can implement digital literacy in their courses.
The COVID-19 pandemic triggered a massive pink recession felt by the workforce in Australia and New Zealand. While there is no silver bullet to solve this crisis, innovative education and training programs will go a long way to bolstering our economic mobility.
Leading education providers will create more pathways for displaced workers to transition back into the workforce sooner rather than later.