Blog
Pearson's Global Learner Survey: Lifelong Learning Around the Globe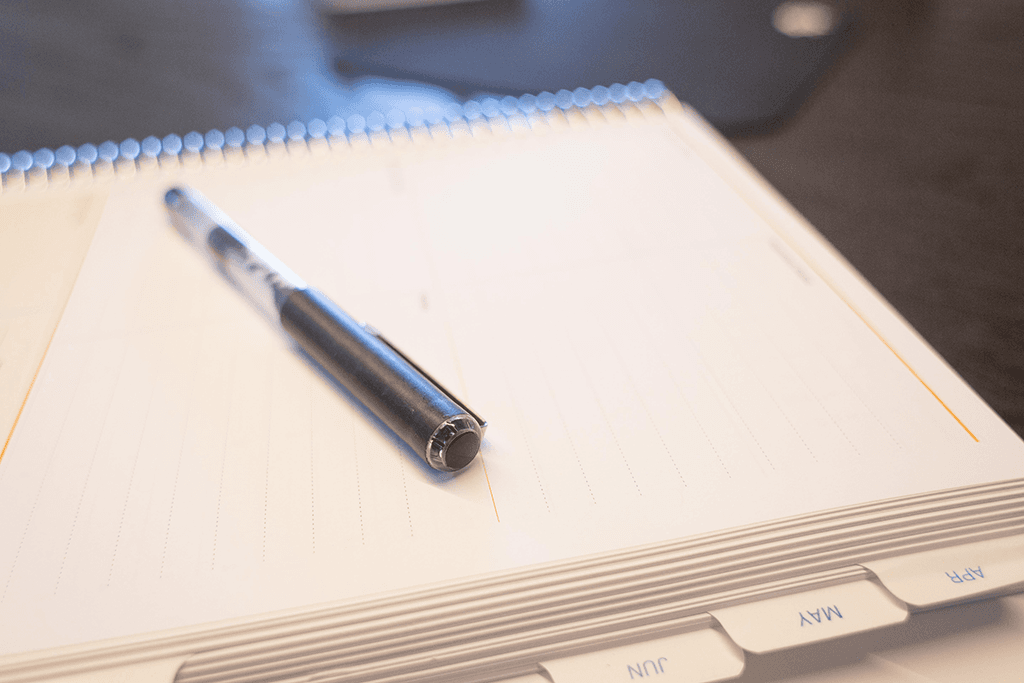 In a recent report published by Pearson, a British-owned education and publishing magnate, we learn of the shifting expectations and demands that define today's students.
Gone are archaic ideas of what education is, when it happens and what it's for. Instead, learners are increasingly viewing it as a lifelong, diverse process and demanding that it offers real-life outcomes and skills that can be applied to their chosen career paths.
Pearson's report is based on the results of its inaugural Global Learner Survey, published in September 2019.
Spanning 19 countries and 11,083 people aged 16-79, the survey gave its respondents the unique opportunity to make their voices heard with regards to their country's education system, careers and the future of work amid our rapidly changing world.
Where Do We Stand Now?
---
The arrival of Pearson's survey coincides with a time of great uncertainty regarding both the future of work and the future of our individual roles in it. So far, numerous studies and reports have been published, though focusing mainly on the projected job losses and the rise of automation and AI in the workplace. For example, the Office for National Statistics (ONS) issued a report estimating that as many as 1.5 million workers in the UK face a significant risk of their current job responsibilities being performed by a machine or an algorithm in the near future.
Despite their usefulness, reports like this one often fail to highlight what individuals, governments, businesses and educational institutions can do to face these upcoming changes head-on and make sure we thrive, evolve and prosper as a result.
Following the trend towards negative reporting around the future of work, the Chartered Institute of Personnel Development (CIPD) published 'People and Machines: From Hype to Reality' to combat this robots-are-coming-to-steal-our-jobs mentality. In the report, CIPD stresses that while our current era is transforming the nature of work in unprecedented ways,
---
AI and automation can result in new integrations and co-operation possibilities […] which can create new types of jobs and services.
---
That being said, the only way we'll be able to do this is by developing the necessary skills and knowledge, and rethinking the ways we view education and learning, and the shape these take in our lives. This is precisely where the Pearson report comes in. Shedding light on our current state of education and training, it reveals where we and our educational institutions stand in relation to the much-discussed lifelong learning – a crucial component of our success in an automated world.
Pearson Report & Lifelong Learning Trends
---
Pearson's report begins by stating that although learners still view education as a means of achieving success, the way in which they go about accessing and attaining this education is evidently changing.
---
Rejecting the idea of university as the only path to success, today's learners are increasingly adopting a 'self-service' approach, 'stitching together a range of educational experiences based on what they can afford and what works for their lifestyle at a given point in their lives and careers'
---
The survey also found that:
The majority of the 11,000 learners questioned no longer subscribe to the idea of learning being confined to their university years and ending upon graduation. Instead, most now expect to continue to skill, reskill and upskill throughout their professional lives, to meet the demands of our changing world.
A 'strong majority' also believe that their career path will be substantially different from that of their parents and grandparents.
As many as two thirds view the idea of working for one company as 'old-fashioned' and, therefore, expect to not only change employers but also career paths throughout their lives.
---
It's fair to say that as people feel the pressure to commit to lifelong learning, their career expectations change, as do their demands of education. And it seems like many around the globe are indeed committing to lifelong learning full steam ahead. 
The report states that in the last two years, between one quarter (UK and Canada) to three quarters (India) of surveyed learners have undertaken further study. Interestingly, the numbers are much higher in developing economies such as India (two thirds) while in countries with stronger economies such as the UK and continental Europe, the numbers are 24% and 43%, respectively.
Dips in University Applications
---
The findings obtained by the Global Learner Survey are especially striking, when looking at the shifting attitudes to university education and traditional education models. 
The report affirms that today's learners increasingly subscribe to a 'continuous system of learning' defined by a 'distributed investment of the time and money learners will spend on learning across their lives'. 
In other words, instead of investing large amounts of time and money into university education in their twenties, learners are instead choosing to shift their mindset to that which sees learning as a lifelong pursuit rather than a lengthy episode.
Increases in global life expectancy numbers, changing skills landscapes and rapid technological advancements are altering the shape and course of our lives. Our traditionally three-stage lives made up of 'schooling, career and retirement' are being replaced by a multi-stage model consisting of 'schooling, career, breaks in career, reskilling, career'.
Awareness of the fast-approaching changes that affect the way we work has meant that more people today are climbing into the driver's seat of their learning, and seeking out new ways to improve their prospects beyond traditional institutions such as universities.
Crucially, as the Pearson report states, as the notion of lifelong learning enters the mainstream, education will increasingly become a 'service to be consumed as needed in a gradual way throughout one's life and career'. 
This puts pressure on higher education institutions to widen their range of education options and rethinking their cost structure. The latter being especially important as rising fractions of younger generations view university education as an elite privilege, 'out of reach for the average person'.                                          
Another reason why university is gradually becoming a less trodden path is learners' emphasis on outcomes-based learning; learning that will give them the skills they need to secure profitable employment and immunise them against the ill effects of AI and automation.
In the meantime, nearly half of respondents in the US, UK, Australia, Canada and Europe state that university education didn't prepare them for their career. It's therefore hardly surprising that fewer than two in three US respondents would go to university; with large numbers remaining unconvinced that a degree can help secure a job or is needed to be successful.
---
Nearly half of respondents in the US, UK, Australia, Canada and Europe state that university education didn't prepare them for their career.
Lifelong Learning: The Challenges
---
The World Economic Forum's 'The Future of Jobs Report 2018' states that in order for us to be able to take advantage of the 'inherent opportunities for economic prosperity' offered by the Fourth Industrial Revolution, all the affected stakeholders must drive reform in education and training systems. Businesses, especially, must rethink their approaches to developing skills and take an active role in 'supporting their existing workforces through reskilling and upskilling', while individuals do the same in relation to lifelong learning.
While the findings obtained by Pearson's Global Learner Survey suggest that employees and employers are, for the most part, collaborating well in terms of upskilling and reskilling efforts, employers often lack guidance and insight when selecting programmes for their employees to take part in. 
Even when investment in upskilling is significant, both employers and employees are unclear on whether this investment will result in the outcomes they're after.
---
of surveyed employers have expressed the need for outside support in measuring outcomes of upskilling programmes
---
Pearson, therefore, proposes a 'more collaborative ecosystem approach', defined by employers, educational institutions and other partners coming together to best develop and deliver effective training and retraining programmes. This is to enable individual employees, employers and the remaining partners to thrive amid fast-approaching changes to both the workplace and education.
At Candlefox, we've always understood the vital importance of lifelong learning and this belief is reflected in the work that we do every day.
We strive to give learners the opportunity and the support to learn at any point in their career journey, by offering premium courses that deliver the skills they need to thrive in their careers.
We welcome the shifting trends in lifelong learning and are pleased to see learners taking charge of their learning beyond traditional education models.